An exclusive deal for an enhanced collaboration experience
KUALA LUMPUR, 25 OCTOBER 2022 – This October, in conjunction with the ThinkPad 30th anniversary,  Lenovo, the world's leading innovative technology brand, is bringing a special edition of the ThinkPad X1 Carbon to Malaysia. The 30th-anniversary edition of the ThinkPad X1 Carbon is available for a starting price of RM13,359.
Customers can pre-order the ThinkPad X1 Carbon, 30th edition from now until 30th November 2022 while stocks last on Lenovo's Official Website. While there is a limited number of 40 units, the first 20 customers who pre-order their ThinkPad X1 Carbon 30th Anniversary Edition will receive a designer laptop sleeve and a ThinkPad X1 mouse that are worth RM848 in total.
Additionally, LenovoPRO members who purchase this 30th anniversary edition of ThinkPad will receive a complimentary T-shirt designed by Felix Ip, a Hong Kong illustrator, comic and game artist who is well-known for his work "Hong Kong Machines". This exclusive t-shirt is available while stocks last.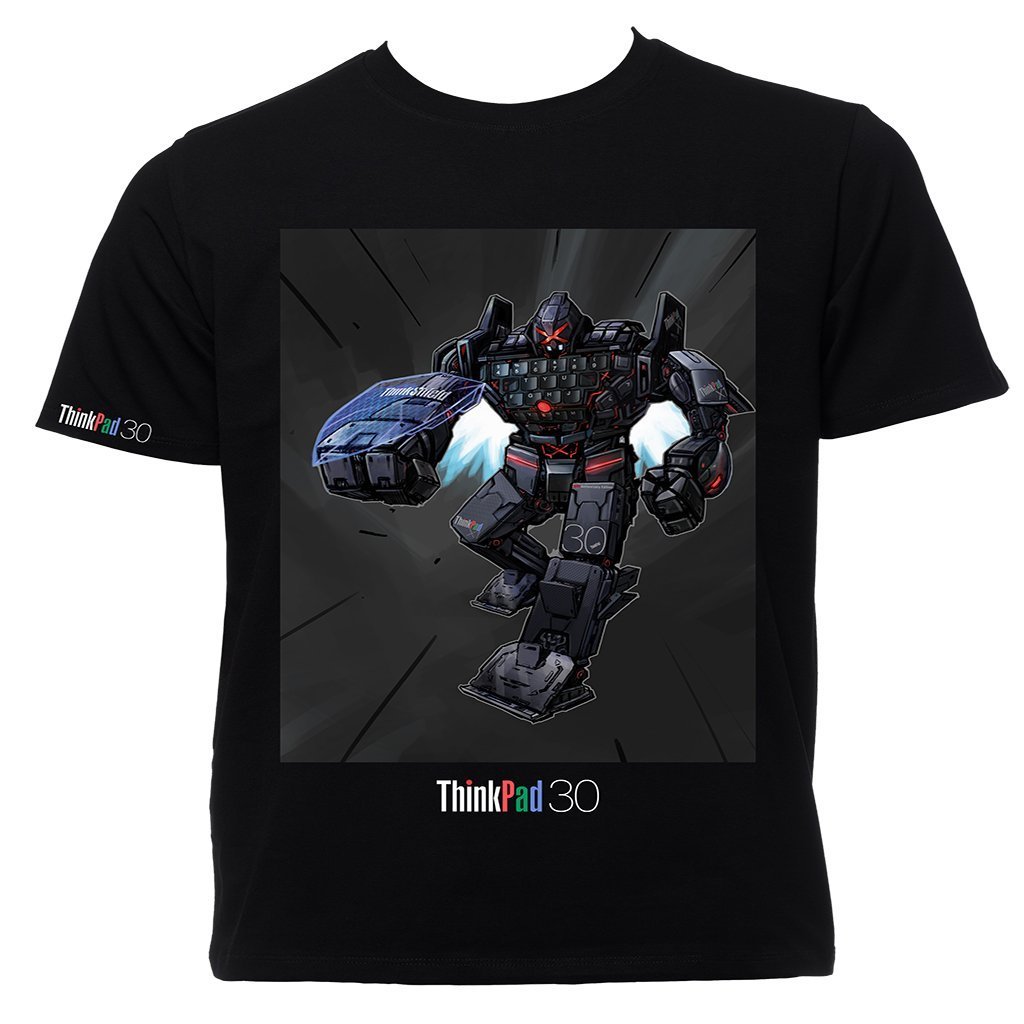 Entering the 30th year of relentless pursuits for perfection, ThinkPad has become an industry icon, and the X1 portfolio is the apex of the ThinkPad design and engineering know-how. With continuous innovation, Lenovo is committed to bring the most advanced, highest-performing ultraportable laptops into the hands of the customers.
Lenovo ThinkPad X1 Carbon 30th Anniversary Edition
This special edition includes the classic ThinkPad logo in red, green, and blue (RGB), and is branded with a 30th Anniversary Edition etching just below the keyboard. On top of that, customers can look forward to the commemorative serial numbers engraved on the right hinge cap, starting at 0001.
To further mark the celebration, Lenovo is bringing remarkable packaging to the customers. Not only is it 100% compostable and engineered from rapid-renewable bamboo sugarcane fibre, but it also includes a specially labelled paper band on the outside. Inside, customers will find a History of ThinkPad leaflet and ThinkPad X1 logo stickers in the classic red, green, and blue. The pièce de résistance, however, is the package of RGB TrackPoint caps – so users can customize their ThinkPad by swapping out the colour anytime.
The newly designed communications bar houses improved FHD webcam options, privacy shutter and 360-degree far field quad-array microphones. It is complemented by 2.8k OLED display options and Dolby-powered solutions, including Dolby Voice® with its latest noise cancelling technology, for exemplary audio-visual and collaboration experiences.
Powered by the very latest Intel vPro® Essentials with 12th Gen Intel® Core™ processors and Windows 11, the new ThinkPad X1 Carbon 30th Anniversary Edition offers faster LPDDR5 memory and PCIe Gen 4 storage options to reduce system latency. The new air-intake keyboard design also improves thermal performance.
ThinkPad X1 Carbon 30th Anniversary Edition features robust ThinkShield™ security that is complemented by new Computer Vision (CV) technology. CV presents big improvements in user presence detection by offering smarter privacy, a simpler login convenience, and better energy management. CV uses a Neural Processing Unit (NPU) that generates metadata from the integrated camera based on known recognition and AI algorithm modeling. The technology offers smarter Human Presence Detection that recognizes humans and their intention to use the PC, as opposed to a passing colleague in the office or a cat at home, and therefore will only wake up and unlock for them, adding an additional layer of convenience. It even works when the user is wearing a protective face mask. To save power, CV can also turn off or dim the display when the user looks away, improving energy efficiency and adding an extra layer of privacy while working in public places.
Wi-Fi 6E is now available for better bandwidth on crowded networks. ThinkPad X1 Carbon 30th Anniversary Edition is ready to support Tile's full suite of finding features, so users can locate their PC for up to 14 days, even when it's shut down.
Exclusive LenovoPro Benefits
LenovoPRO is a one-stop solution for business owners and IT Managers to expand their businesses with preferred IT solutions and competitive pricing. This will help them to scale up their work productivity and agility while reducing overall expenses. LenovoPRO members can also benefit from the 30-day product guarantee services and exclusive financing options ranging from trade in, free instalments, and DaaS (Device as a Service). By joining the LenovoPRO membership program, qualified members can enjoy preferred business pricings and early access to exclusive limited-time deals on business laptops. To sign up for LenovoPRO for free, visit https://www.lenovo.com/my/en/business/benefits and enjoy welcome gifts with your first purchase as a LenovoPRO member.
ThinkPad 30th Anniversary Highlights
Besides the special edition, customers can also explore Lenovo's featured ThinkPad laptops for extraordinary power and performance to stay ahead in the business world:


Lenovo ThinkPad P14s Gen 3
Perfect for highly mobile power users, the ThinkPad P14s Gen 3 boasts up to 14 hours of battery life and offers a free 120-day license of Mechdyne's with TGX High-Performance Remote Workstation Software which is well-suited for designers, engineers, or any user with a graphic intensive application or a requirement to visualize their data at extreme resolutions for maximum productivity. Featuring 10th Gen Intel® Core™ processors, including the Core i7-10810u, with a turbo boost clock speed of 4.9GHz, this laptop is geared for those within AEC (Architecture, Engineering, and Construction) and CAD (Computer Aided Design Computing) users alike, allowing them to multitask at ease.
In addition, the ThinkPad P14s Gen 3 boasts NVIDIA Quadro professional graphics, WiFi 6, up to 2TB of storage, and Ubuntu and Red Hat Linux support. It offers up to 4K UHD displays with Dolby Vision HDR and X-Rite Pantone Factory Colour Calibration for truer colour and a clearer picture. Built with an advanced, comprehensive suite of ThinkShield security features, the ThinkPad have the users protected from every angle, giving them the freedom to innovate fearlessly.
ThinkPad P14s Gen 3 is now available with a recommended starting price of RM5,889.


Lenovo ThinkPad Z13
The ThinkPad Z13 embarks on a contemporary design philosophy targeting a different business user audience. Not only is the design meant to provide individualistic premium colour accents such as bronze and arctic grey, but it also features more sustainable materials such as recycled aluminium or recycled black vegan leather. Sustainability extends to the packaging which is made from 100% recyclable and compostable bamboo and sugarcane, and the AC power adapter uses 90% Post-Consumer Content (PCC).
ThinkPad Z13 will be amongst the first laptops powered by the very latest AMD Ryzen™ PRO 6000 Series processors for mobile with the Microsoft Pluton security processor. Building on AMD PRO security's layered approach, AMD Ryzen 6000 Series are the first x86 processors to integrate the Microsoft Pluton security processor for powerful security from chip to cloud on Windows 11 PCs.
The ThinkPad Z13, coupled with the exclusive AMD Ryzen™ 7 PRO 6860Z processor, is optimized to deliver seamless audio and video performance, maximize responsiveness, and deliver incredible battery life in applications like Teams and Zoom.
Displays have been optimized with ultra-narrow bezels and productive 16:10 aspect ratios. Audio and video conferencing are enhanced through a new Communications Bar that houses a better FHD webcam with a larger 1.4µm sensor and dual-array microphones. A larger 120mm glass haptic ForcePad that flows seamlessly with the all-glass palm rest is introduced for rapid and easy input and those familiar with the iconic red TrackPoint will witness a new functionality: Double tap the TrackPoint to launch a Communication QuickMenu for quick access to common camera and microphone settings.
ThinkPad Z13 is now available with a recommended starting price of RM6,924.