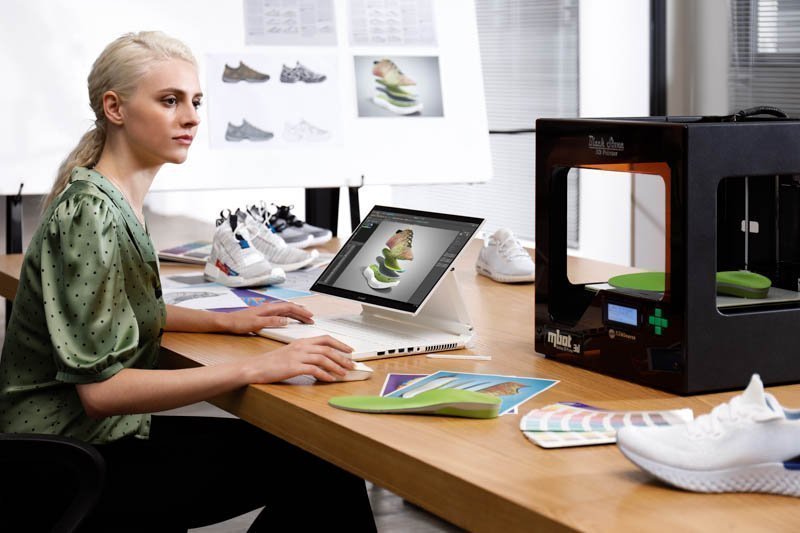 Known for stability and reliability, Acer TravelMate P4 laptop now comes with 360-degree hinges so users can flexibly rotate the screen to adapt to their usage and environments
Acer's innovative Ezel hinge in ConceptD series empowers users with ability to switch between six usage modes
Acer's Vortex Flow technology keeps ConceptD series cool even under heavy loads and working under 40dBA
Offering workstation like performance, ConceptD 7 series is designed for creators who require uncompromised performance no matter where they are
Engineered with design students and content creators in mind, ConceptD 3 series laptops prioritize color accurate displays and powerful graphics specifications to handle content creation
Subang Jaya, 18 May 2021 – Acer Malaysia today introduced new members into its professional line-up that enable professionals and businesses to have more flexibility to remain productive anywhere, anytime. These include Acer TravelMate Spin P4, a convertible laptop with a touch-enabled display and the powerful series of ConceptD devices specifically designed for creators.
TravelMate Spin P4
The commercial grade Acer TravelMate Spin P4 now comes with a pair of 360-degree hinges that allow users to flexibly rotate the screen into four usage modes: clamshell mode for traditional keyboard input, tablet, display and tent modes for presenting or when space-constrained. Meanwhile, its backlit keyboard allows users to remain productive even in low-light environments.
Designed with professionals and businesses in mind, Acer TravelMate Spin P4 is built to MIL-STD-810G standards to withstand high usage and shocks from accidental drops. This business laptop features Trusted Platform Module (TPM) 2.0 hard drive level protection for secure authentication to safeguard company data especially while working away from the office.
In a 17.9mm durable chassis, Acer TravelMate Spin P4 has 11th Gen Intel® Core™ i7 processor and Intel Iris Xe graphics to allow the professional to keep productivity up from anywhere with up to 13.5 hours battery life. In addition, the Acer TravelMate Spin P4 comes with one USB Type-C port that supports up to 10Gbps data transfer, DisplayPort, and DC-in to charge the laptop.
Available at all Acer official online stores and select Acer authorized resellers nationwide, the durable work partner, Acer TravelMate Spin P4 comes in two variants: 11th Gen Intel® Core™ i7 and Intel® Core™ i5 priced at RM5,399 and RM4,699 respectively.
More Flexibility with ConceptD
Designed with creators in mind, ConceptD series always prioritizes creators' needs. Acer recently added the innovative Ezel hinge to its ConceptD line-up to empower users with the flexibly to switch between six usage modes such as stand mode for drawing content or display mode for presenting it. Other usage modes include an adjustable float mode, traditional laptop mode, pad mode and share mode. Thanks to the touch-enabled display supporting Acer's Active Stylus with 4,096 levels of pressure sensitivity, creators now can make use of float mode to find their ideal drawing angle on ConceptD.
Further meeting creators' needs, ConceptD series packs all the performance they need into a solid, elegant ceramic finish chassis. High performance in a ConceptD does not mean a hot-running machine with loud fans. The dual high-efficiency fans and Acer's latest thermal cooling technology work together to generate a unique aerodynamic 'Vortex Flow' which ensures all components stay cool and noise levels are reduced to below 40dBA even under heavy loads.
ConceptD 7 Series
Without compromising on performance, ConceptD 7 Ezel Pro adds more flexibility that offers creators new avenues in their work. ConceptD 7 Ezel Pro combines up to Intel® Xeon® processor and up to NVIDIA Quadro RTX5000 allowing them to model, animate, and render quickly and smoothly regardless of where they are.
Equipped with a 15.6-inch 4K UHD IPS display with Delta E<2 that supports up to 100% Adobe RGB, ConceptD 7 Ezel Pro enables designers to create, edit and share their work with others with color precision. In addition, multitasking is made simpler thanks to the up to 32GB RAM and up to 2TB PCIe NVMe SSD equipped in ConceptD 7 Ezel Pro.
Coming with 3 years onsite warranty, ConceptD 7 Pro is priced at RM13,099 while ConceptD 7 Pro Ezel powered by Intel® Core i7 and Intel® Xeon processor priced at RM17,099 and RM26,099 respectively. Creators can order via Acer Estore or email to ama.marcom@acer.com.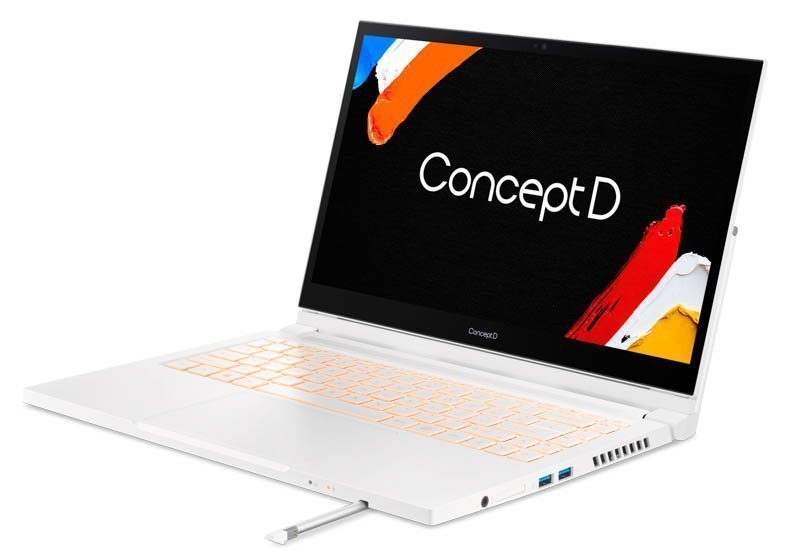 ConceptD 3 Series
Aimed at design students and content creators, a full selection of high-performance ConceptD 3 series laptops that enable work and creativity from anywhere, are now available in Malaysia. With a 15.6-inch FHD PANTONE-Validated display that covers 100% of the sRGB color gamut with delta E<2 color accuracy, ConceptD 3 series laptops prioritize display accuracy and powerful graphics to handle medium-sized to complex CAD work with speed and accuracy.
ConceptD 3 series laptops are powerful enough to handle not only drawing or sketching but also animation and 3D modeling. Powered by 10th Gen Intel® Core™ i7-10750H with 16GB DDR4 RAM and 512GB PICe SSD, ConceptD 3 Ezel Pro and ConceptD 3 Pro are equipped with NVIDIA® Quadro® T1000, while ConceptD 3 comes with NVIDIA GeForce GTX 1650Ti.
Available with 3 years onsite warranty, the ConceptD 3 Ezel Pro with Acer Active Pen is priced at RM10,999, while the ConceptD 3 Pro is priced at RM8,399 and ConceptD 3 is priced at RM7,399. They are available immediately at select Acer authorized resellers nationwide.
For more information, please visit Acer Malaysia's Facebook @MyAcer or call Acer's Product Infoline at 1800-88-1288 (9am – 6pm, Mondays to Fridays), or email ama.marcom@acer.com.