KUALA LUMPUR, 4 March 2021 – In recent times, many Malaysians are compelled to re-evaluate: What are considered to be Life's Essentials? Good health, for sure – perhaps one of the most important of life's essentials. Then there are the basic necessities like nutritious food, clean water, clothing and a secure roof over our heads. For some, your favourite mamak restaurant or kopi tiam might count as an essential too!
However, the term 'essentials' certainly covers a broader range of needs. For instance, as children and adolescents, our parents provided us with nutritious food, clothes on our back and a comfortable home. Our life's priorities were much simpler then – do well in school, play sports and perhaps get the attention of our 'crush' in high school. For most of us, our homes were also our source of safety, love and belonging.
As we grow older however, our roles and priorities evolve. As we embrace adulthood, this is where things begin to become a little complicated. Juggling matters at work while tending to the needs of our own family and loved ones at home, all while keeping up with our own need to stay physically fit and maintain our own sanity – many would argue this to be a "wishful" scenario which is next to impossible to achieve! After all, we are only human.
Going back to one of our most basic needs – clean water – Coway, the market leader in well-being household appliances has recently introduced the essential and affordable NEO PLUS water purifier. This new water purifier is proof that high-quality household appliances can be gentle on your pocket.
"A healthy lifestyle does not necessarily cost a fortune, while a busy lifestyle does not mean having to sacrifice your health. Basic essentials including pure, clean water at the convenience of your home should be made affordable," said Kyle Choi, Managing Director of Coway Malaysia.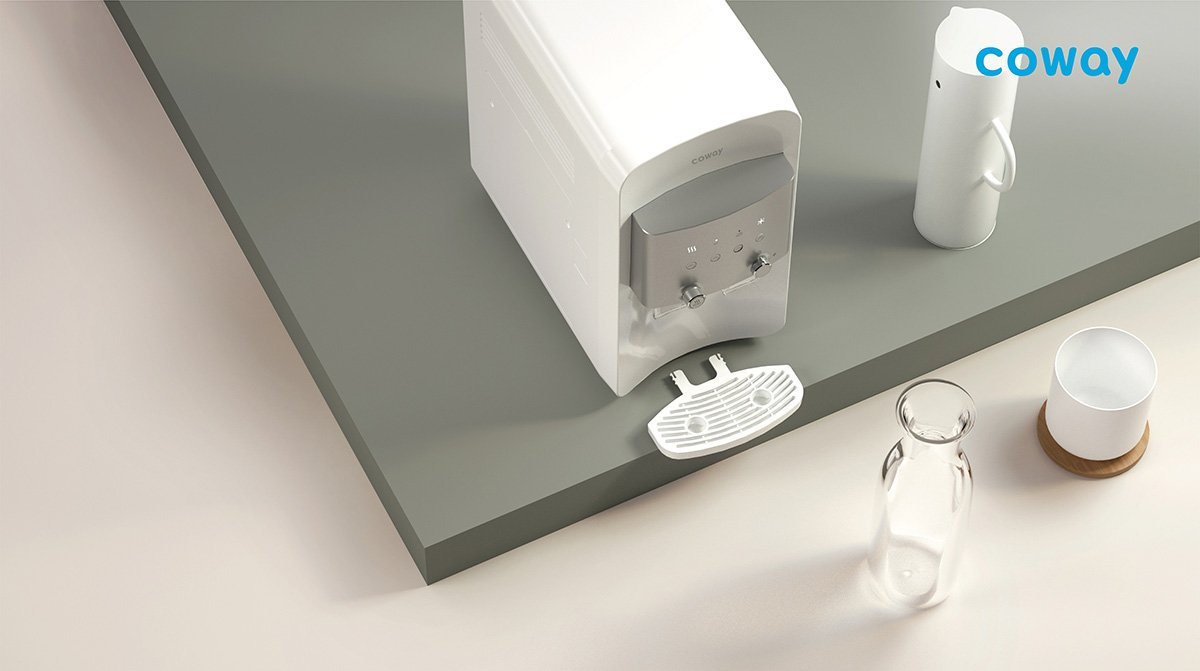 "With NEO PLUS, we ensure that we pack in all the essential features required by today's modern consumer and while being affordable for most Malaysians. This is Coway's 'WOW' factor, and commitment to our consumers," he affirmed.
That being said, Coway's NEO PLUS water purifier certainly packs a variety of features that even the most discerning of households will appreciate. Designed specifically for modern, busy households, the NEO PLUS allows quick dispensation of pure water in three types of temperatures – ambient, hot and cold. The water purifier has user-friendly design for easy use. Just adjust the knob to choose the temperature of your choice and push the lever to retrieve clean water. It's really that simple!
This is so essential whether you are a mother rushing to make milk for your crying baby (while a Zoom meeting is going on), a bachelor getting that ice-cold glass of thirst-quenching water after a tiring workout or a couple making dinner together, and need clean water quickly and conveniently to cook.  These solutions can all be obtained from the same source – the NEO PLUS! Its Eco Mode power-saving feature also means you are doing your part to save money on your electricity bill and the environment.
What everyone will truly appreciate about the Coway NEO PLUS water purifier which comes with a 5.8-litre tank capacity, is its affordability. With a promotional price of only RM65 per month – that is a relatively small price to pay for uninterrupted supply of clean water 24 hours a day, seven days a week. What's more, the seven years of free service – once in 2 months' regular service – provides additional peace of mind at no added cost. Professional Coway service personnel will help to sanitise the components of the water purifier such as water tank, faucets and change filters.
That's certainly one of the best deals Malaysians can find – true affordability catering to varied lifestyles without compromising on quality. Now, that's truly a life essential everyone can own thanks to Coway's innovative technology.
Hence you can see, even for Life's Essentials; science and technology have come a long way to make our lives easier and more comfortable. Organisations like Coway at the forefront of research and development continue to develop numerous breakthroughs to improve our lives in leaps and bounds and in numerous ways. As the Life-Care Company, Coway is regarded as the company that truly cares to make this world a better place by changing the lives of its consumers for the better, in affordable and essential ways.
So, isn't it about time you start rethinking about what's truly essential in your life? While we cannot live on just sunshine and air, let's pause for a moment to appreciate life's essentials and Change Our Life for the better.
More information about the NEO PLUS water purifier and Coway can be found at www.coway.com.my and www.facebook.com/CowayMalaysia