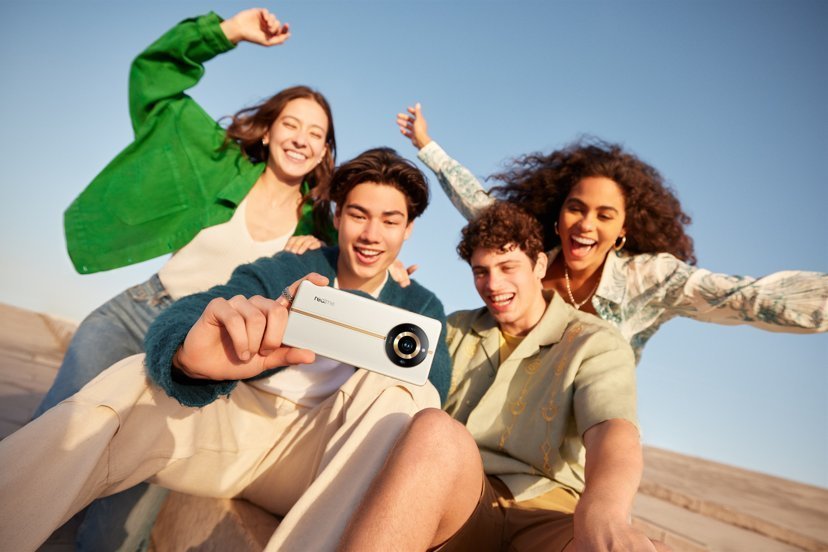 Kuala Lumpur, Malaysia July 18, 2023 – A large storage is a necessity. Smartphone users can now say goodbye to 'storage is full' notification as realme, the world's fastest-growing smartphone brand, is slated to introduce the realme 11 Pro 5G Series, which boasts the largest storage in the price segment to support active mobile users and photography enthusiasts' lifestyle.
Championing the 'No Leap No Launch' aspiration, realme brings a leap-forward innovation through its Number series smartphones. The upcoming realme 11 Pro+ sports a storage of up to 24GB of dynamic RAM and 512GB ROM. Its 12GB RAM supports 4GB/8GB/12GB expansion options, with a maximum expansion of 12GB. The larger the RAM, the faster it is – opening 12 apps at the same time, freely switching multiple applications, loading various browser pages, greater power saving and more can be easily done.
Running out of storage for pictures? That wouldn't be the case with the realme 11 Pro Series. Thanks to the 512GB ultra-large storage, users can store approximately 2,000 episodes of their favourite dramas, or 130,000 songs, or 130,000 photos in their phone.
As a technology brand for youngsters, realme has always been a believer of the power of technology and how it empowers the users. The upcoming realme 11 Pro 5G packs a flagship-like imaging standards, with an aim to make flagship technology accessible.
With the leap-forward power of 200MP OIS SuperZoom cameras, the realme 11 Pro+ 5G aims to encourage young users to explore creative boundaries freely. In addition, the realme 11 Pro+ 5G is the first mobile phone equipped with 4× lossless single-lens zoom technology. Coupled with the large 12GB RAM and 512GB ROM storage, users can easily store all those high-resolution photos you all in the same device.
Stay tuned for more information on the realme 11 Pro 5G series.