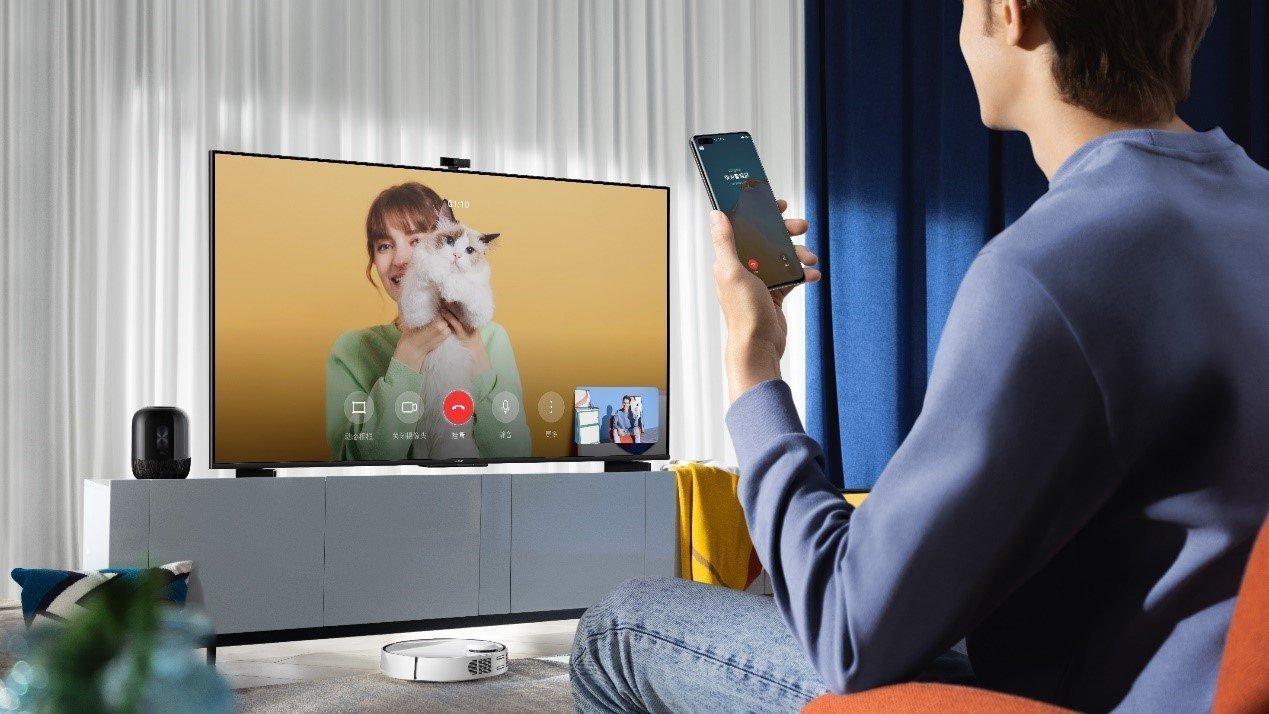 Experience the new technology which is Beyond a TV at HUAWEI Experience Store and stand a chance to get FREE gift*!
KUALA LUMPUR, 15 March 2020 – Following the groundbreaking announcement of the Seamless AI Life strategy and "1+8+N" concepts, HUAWEI is launching an all-new innovative product – HUAWEI Vision S Series. The HUAWEI Vision S is fitted with all the right technologies including Artificial Intelligent and Internet of Things, making it the key pillar in the Seamless AI Life ecosystem that redefines the world of smart home. With all the features packed in the Smart Screen, it definitely is "Beyond a TV", helping you build a fully connected and intelligent world at your home.
HUAWEI Vision S puts entertainment, connectivity, and intelligence at its core – enabling you to reach the potential of achieving your desired smart home with an enhanced interconnectivity, interactive capabilities, multi-screen collaboration, and not forgetting multimedia prowess. The Smart Screen ensures that you will be immersed more than just the audio and visual, but also to experience smart living.
Never miss a moment with your loved ones!
Remember the days when we thought it would be impossible to see our loved ones through the screen of our smartphones and laptops via video call? However, it has now been one way for us to connect better with family and friends.  With everyone settling in the new norm – we have changed the ways we communicate and stay connected by being virtually present with the people we usually socialise.
Crystal-clear Meetings with the 1080P High-Definition HUAWEI MeeTime
Working from home means never-ending virtual meetings and after a while, it can get too tiring to focus on the screen of your laptops. What if you can bring your meeting online to a TV and experience a bigger, better view? HUAWEI Vision S is equipped with HUAWEI MeeTime that gives you a crystal-clear 1080p high-definition video call. Coupled with the Intelligent Bandwidth Adjustment that identifies your real-time network connection, you would not have to worry laggy virtual meeting calls as it adjusts the resolution accordingly to the network to ensure a continuous smooth and sharp visual throughout the MeeTime call.
On top of that, the HUAWEI MeeTime's versatility is endless. You can give a call with a touch of a button on your HUAWEI smartphone to connect with your family back at home on the Smart Screen – closing the distance between you and your loved ones.
13 MP Magnetic Home Camera, Capture family portraits and shoot videos up to 1080P resolution
Fitting every single family member for a group photo with your smartphones can be a bit of a struggle. The Smart Screen 13MP Magnetic Camera can do the trick. Besides than 1080p video calls, you can be rest assured the camera on HUAWEI Vision S can capture your memorable moments with your family and can be shared to the phone immediately! Moreover, the Camera on the HUAWEI Vision S features a magnetic suction design that allows for 180° rotation and easy removal for privacy concerns.
With the HUAWEI MeeTime and Home Camera available on the HUAWEI Vision S, you can be sure that you will never miss a moment with your family and friends.
What are you waiting for?
Stand a chance to win a mystery free gift when you experience the HUAWEI Vision S at selected HUAWEI Experience Store (HES).
Stay tuned for more information at online HUAWEI Store or kindly visit HUAWEI's Facebook page at www.facebook.com/HUAWEIMobileMY.