October 24th, 2023 Shenzhen, China – Colorful Technology Company Limited, a professional manufacturer of graphics cards, motherboards, all-in-one gaming and multimedia solutions, and high-performance storage, launches the CVN B760I FROZEN WIFI D5 mini-ITX motherboard ideal for small-form-factor PC enthusiasts looking to build a compact mini-ITX PC with the latest 14th Gen Intel Core processors with faster DDR5 memory.
The CVN B760I FROZEN WIFI D5 gets a new bolder design featuring a frosted glass VRM thermal armor. The CVN laser lettering is also more pronounced on this motherboard compared to the CVN B760 FROZEN WIFI. The motherboard feature a few holographic elements that changes colors depending on angle. Behind the VRM thermal armor is a high-performance PWM 30mm fan that helps dissipate heat allowing the motherboard to maximize the power of the latest 14th Gen Intel Core i7 and i9 processors.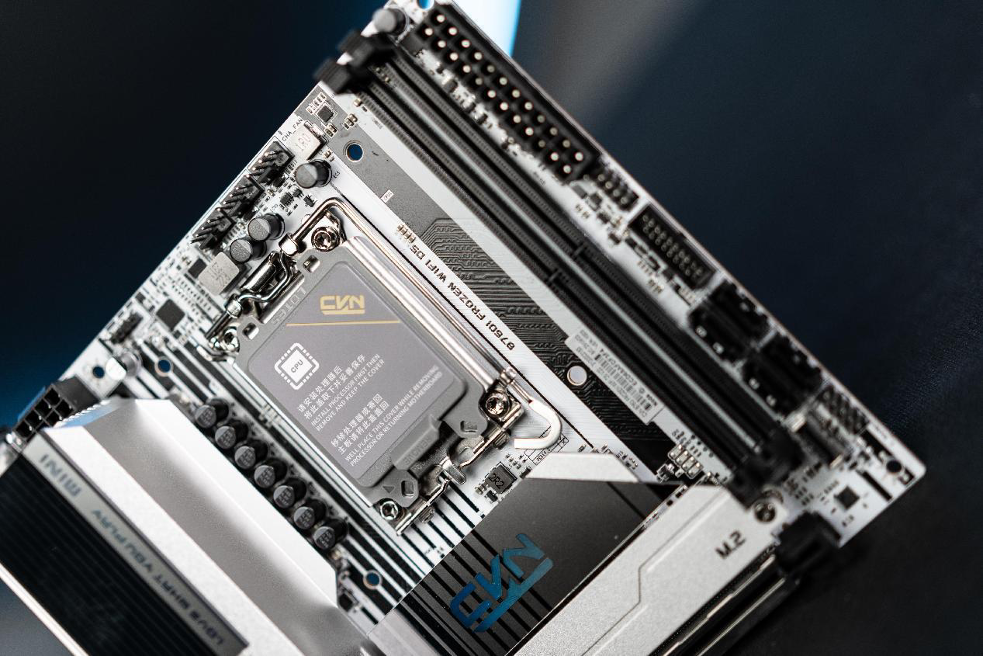 Key Features
l Supports 14th Gen, 13th Gen, and 12th Gen Intel Core processors
l Intel B760 Chipset
l Mini-ITX motherboard form factor
l Dual-channel DDR5 memory support up to 96GB capacity, up to DDR5-8000(OC)
l 7+1+1 Power Phase Design (Dr MOS 90A)
l Metal PCIe 5.0 X16 Slot
l Dual high-speed PCIe 4.0 M.2 slots (with M.2 Cooling Armor for front slot)
l Wi-Fi 6 + BT, Realtek 2.5 Gigabit LAN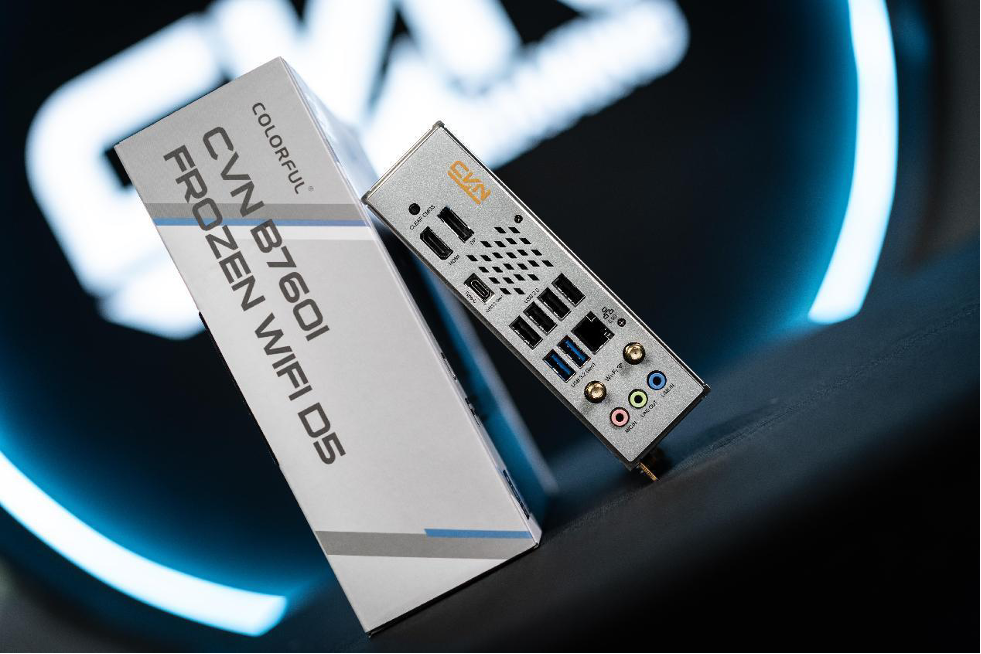 Specifications

Pricing and Availability
The CVN B760I FROZEN WIFI D5 motherboard is expected to arrive to partner resellers this Q4 2023. For more details on pricing, please contact your local COLORFUL representative.
Follow COLORFUL in the following social media channels below:
Facebook: https://www.facebook.com/ColorfulGlobal/
Instagram: https://www.instagram.com/colorfultechnology/
YouTube: https://www.youtube.com/channel/UCFCrgPOCH14pVVMMH2Nw-bA
TikTok: https://www.tiktok.com/@colorfultechnology