Life as we knew it may never be the same again. More time spent at home has piqued the interest of consumers looking to adopt a more intelligent way of living. This growing desire for seamless, connected, "work and play" environments is what is bringing the future faster to consumers today. Fortune Business Insights™ predicts1 the smart home market to reach USD 622.59 billion by 2026. In fact, that's barely scratching the surface if LG ThinQ as anything to say about it.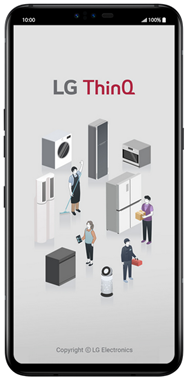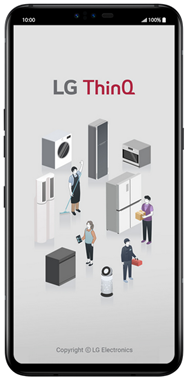 What makes the smart technology less daunting today is because now everyone has a smartphone. And through that smartphone, consumers can control all aspects of their connected devices from the bed, the car or the office. The fact that the LG ThinQ app has been downloaded over 30 million times is proof that there is an audience that's hungry for the conveniences offered by smart products. But what conveniences are we talking about here?
Well, in one research study, LG ThinQ app users in the US said they were most satisfied with the app's remote-control capabilities.2 Although some smart appliances such as robot vacuums are able to do the work for you, there still isn't a washing machine that can pick up dirty clothes off the floor or a refrigerator that stocks itself. But just being able to control and monitor the home ecosystem from any location brings a whole new dimension of convenience.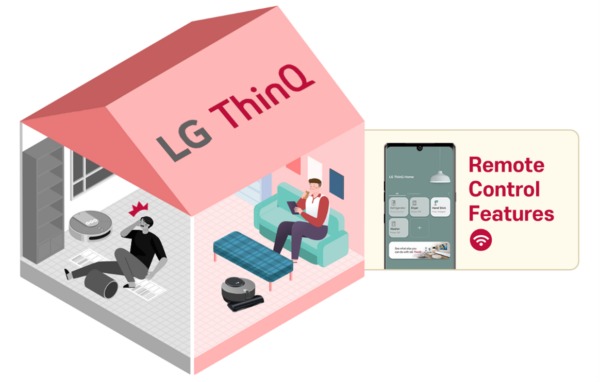 The LG ThinQ app was designed to seamlessly connect with the company's AI-enabled products and services, giving the user full visibility and access to all compatible home appliances while home or on the go. One Korean user discovered LG ThinQ to be an invaluable solution for her laundry routine. "With remote control and monitoring, I can set the washing machine to finish according to my schedule, which means I'm always free to take the laundry out immediately. I no longer have to worry about smelly or wrinkled clothes," the user said.3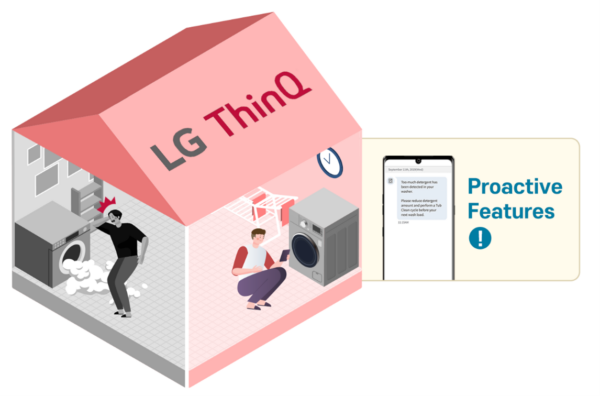 Proactive Customer Care (PCC) and Smart Diagnosis expand the user experience and is another key way ThinQ has made customers' lives easier. After self-diagnosing every connected appliance on the system, the ThinQ app alerts users and relays insightful suggestions and tips for maintaining their products' peak performance, such as changing the filter at appropriate times. "It's great to have the ThinQ app on hand to remind me when it's time to replace the air purifier filter," said one participant in the survey. Instead of having to call in and wait hours (or days) for a service technician to visit, PCC and Smart Diagnosis help users identify and resolve the issues themselves. One ThinQ user noted, "Thanks to the PCC feature I'm able to receive alerts on my parent's appliances so I can do all the maintenance work for them."
Beyond adding value, LG smart home solutions are delivering more environmentally friendly features to match the priorities of environmentally-conscious consumers. In fact, energy-saving capabilities are one of the top drivers for American consumers switching from conventional devices to smart home products, according to the survey.
On the LG ThinQ app, energy monitoring dashboards displaying monthly usage information are available for every appliance so that users can see where they might be able to save energy by modifying their behavior. "I can never remember if I shut the refrigerator door all the way or switched the TV off," admitted an environmental advocate who participated in the research. "Being able to check and control all of this on my phone is a huge relief."
Vacation mode is another proven way to minimize energy use in the home when empty, and features such as Active Save perform tasks like measuring refrigerator openings throughout the day so that refrigerators can switch from low to high power modes automatically, all according to when the user prefers using them.
The ThinQ app is constantly evolving to better meet consumer needs. Additional features to be introduced in the 1st half of this year include Scan-To-Cook and Meal Kit orders which take the stress out of planning and preparing meals at home. Future features and services will focus on delivering the freedom and convenience that make LG customers' lives measureably more comfortable than without ThinQ.
Learn more about LG's smart appliances and the ThinQ app at www.LGThinQ.com.
# # #
1 https://www.fortunebusinessinsights.com/industry-reports/smart-home-market-101900
2 Kantar survey commissioned by LG surveyed 500 respondents with household incomes within the top 60 percentile in New York City, Los Angeles and Chicago.
3 Nielsen survey commissioned by LG interviewed 40 Korean IoT brand users between ages 20-44.