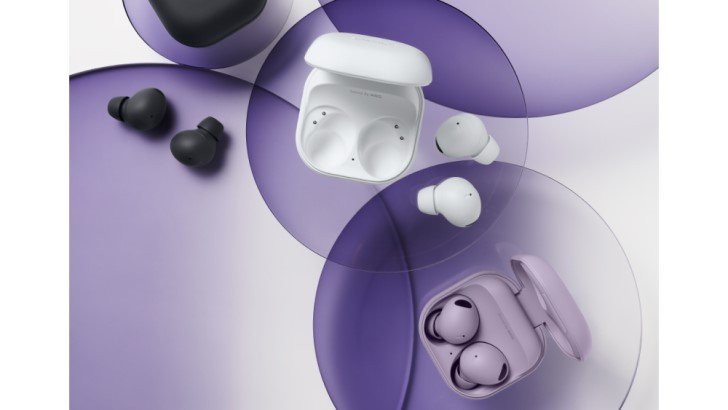 Samsung extends LE Audio capabilities including more immersive audio recording on smartphones, clearer sound experiences on PCs and now sharing sound on TVs with more people
Samsung Electronics today announced new software updates to Galaxy Buds2 Pro and Samsung Smart TVs,[1] reshaping the audio experiences across even more connected devices. The new updates extend LE Audio capabilities to Samsung TVs with Auracast broadcast audio technology, enabling rich and complex audio transmission to nearby Bluetooth devices.
LE Audio, an advanced Bluetooth audio standard, broadens the spectrum of audio experiences to deliver more complex and richer sound that goes beyond providing better-sounding music, but also allows users to share sound with others as they personally experience it. As a pioneer of innovative technologies, Samsung has been leveraging new LE Audio-based features that further elevate sound experiences, including 360 Audio Recording, enabling Galaxy smartphone users to capture sound on video precisely as they hear it without the need for professional equipment. Additionally, the select Galaxy Book3 devices[2]offer a crystal clear listening experience with improved latency — perfect for immersive gaming and multimedia consumption.
And now, with Auracast broadcast audio technology for Galaxy Buds2 Pro and Samsung 2023 Neo QLED 8K and 2023 MICRO LED, rolling out via software updates starting this September,[3] Samsung is again upleveling and expanding connected experiences beyond mobile devices to home appliances. With Auracast, users can turn their device into a shared radio station able to broadcast across connected devices. Leveraging the new LE Audio, it allows users to connect multiple sets of Buds to a TV[4] while users could only connect a maximum of two devices previously. Auracast opens a variety of potential use cases and possibilities for further device applications — from augmented or assistive listening in a theater or lecture hall for those who want hear better, to sharing a playlist from your smartphone while on a run with friends, to even multi-language support without translation devices by sending different language interpretations via different channels.
"As an innovator across a wide range of electronic devices — from smartphones to wearables, and from TVs to home appliances — we at Samsung are in a unique position to capitalize on delivering more seamless and extended experiences," said Junho Park, VP and Head of Galaxy Ecosystem Product Planning Team, MX Business at Samsung Electronics. "LE Audio is a perfect example that shows our commitment to connected experiences across our entire library of devices, and how Samsung is introducing new capabilities and technologies that bring them all together."
The new Auracast feature is just one example of how Samsung is connecting devices and services and offering novel experiences to users. Stay tuned for more exciting announcements of Samsung's connected experiences to be shared at this year's IFA event, held this September 1-5 in Berlin.
[1]  Available on 2023 Neo QLED 8K and 2023 MICRO LED launched in 2023.
[2]  Supported on Galaxy Book3 Ultra, Book3 Pro, Book3 Pro 360 and Book3 360.
[3]  Requires software updates on both Galaxy Buds2 Pro and a paired Samsung TV. Availability may vary by market and model.
[4]  The number of Galaxy Buds2 Pro users can connect to may vary depending on the surrounding circumstances such as distance and obstruction.