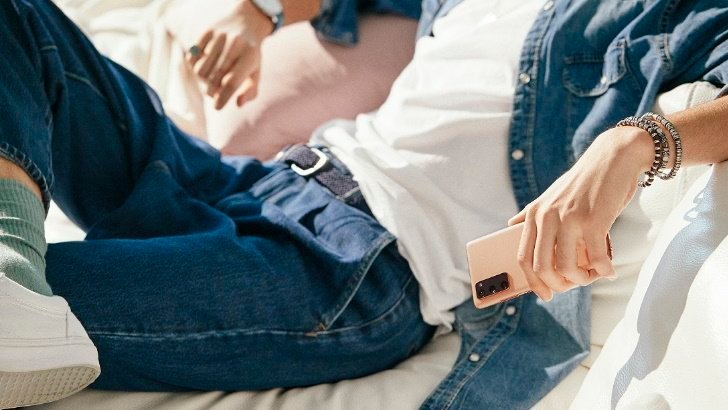 Taken a shine to the newly launched vibrant Galaxy S20 FE? If you have, you've probably already given some thought to what colour you'd like, and maybe even why you'd like that colour. Your favourite colour is said to define a big part of who you are, and can offer an inside look into your own personality and behavioural traits.
The Galaxy S20 FE comes in a selection of six vibrant colours to suit every attitude, look and personality. We've dug deep into the psychology of colours to share how colour choices give an insight into an individual's personality!
Galaxy S20 FE in Cloud Mint

You are known for your zen, trustworthiness and thoughtfulness. You will always be there for your loved ones when they need you. You lend an ear, do favours, and never disappoint them.

Galaxy S20 FE in Cloud Lavender

As a Lavender lover, you are a sophisticated, caring, and calm person. Conventional norms do not influence you. You are a problem solver, open to options.

Galaxy S20 FE in Cloud Orange

Orange is typically seen as a happy colour, often associated with sunshine.

 

If your favourite colour is orange, you are a social person with a vibrant personality, as the color represents optimism, enthusiasm, and creativity.

Galaxy S20 FE in Cloud Red[1]

Red is an active colour and a show-stopper. It shows that you're energetic, strong-willed, and passionate; and that you don't mind standing out from the crowd.

 

Galaxy S20 FE in Cloud Navy

Go-getter, confident, and peaceful – that's how most people would describe you. You've got it all.

 

You are open-minded and not afraid to ask for and pursue what you want.

Galaxy S20 FE in Cloud White

There is no doubt that white gives off a genuine, pure, and reliable vibe. You are a kind soul and would go out of your way to help even absolute strangers by the street.

 

you have a refined taste in life and prefer a classy lifestyle.
Express your best self and pre-order from now to 8 October 2020 at RRP RM3,399 (256GB)! Customers who pre-order a Galaxy S20 FE 5G will be eligible for exclusive gifts worth a total of RM586[2], which include a UV sterilizer with wireless charging, a one-time screen crack protection plan[3], and clear standing cover.
Yes, pre-order yours NOW at the Samsung Malaysia E-store or Samsung Experience Stores at https://galaxy-s20fe.mysamsungcampaign.com/register.aspx.
[1] The Galaxy S20 FE Cloud Red variant will be available in the Malaysian market in October 2020.
[2] Terms and conditions apply. While stocks last.
[3] Fees apply for the one-time screen crack protection repair. Terms and conditions apply.