The  fēnix 7 series presents an upgraded solar power efficiency while the epix is the first of its kind to sport a built-in AMOLED touchscreen.
Kuala Lumpur, Malaysia, 23rd February 2022 – Garmin Malaysia today officially launches the new generation of the fēnix series, fēnix 7S, fēnix 7 and fēnix 7X with enhanced solar cell efficiency and expanded battery life. At the same time, Garmin Malaysia launched the epix, an epic smartwatch featuring a high-definition AMOLED touchscreen and multisport functions. Available now at Garmin brand stores, Lazada, Shopee, AECO e-store and authorised retailers, the fēnix 7 series retails at a starting price of RM 3,270 while the epix retails at RM 4,199.
The newly launched fēnix 7 Series and epix are built to US Military MIL-STD-810G specifications, and support Multi-GNSS positioning (GPS, GLONASS and Galileo). The new Multi-Band frequency setting greatly increases positioning speed and accuracy in challenging conditions from downtown to the mountaintop. New functions include the 'Up Ahead' tool and Real-Time Stamina, enabling outdoor enthusiasts to set the best route beforehand and keep track of their physical strength in real time.
Unleash your sense of adventure fearlessly – The fēnix 7 series delivers nearly 300% improved battery life performance by enhanced solar conversion rate and introduces the Industry's first built-in flashlight.
7 days don't make a week, you make it. Equipped with 1.2", 1.3" and 1.4" MIP respectively, the outdoor series feature wear-resistant, scratch-resistant and anti-reflective high standard Power Sapphire, as well as highly permeable patented solar panel.
By expanding the solar panels' surface and optimising the solar cell's configuration and conductive materials, solar efficiency has increased by 200%, compared with its previous generation. The Power Manager function has been upgraded, allowing the overall battery life of fēnix 7X to increase by nearly 300%, achieving up to 24 days of battery life under UltraTrac Mode.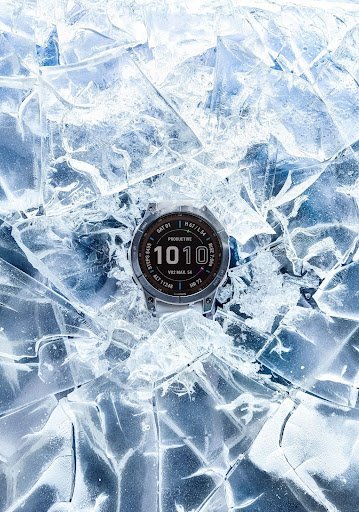 With more than 40 advanced built-in sports modes, suitable for mountaineering, triathlon, bouldering, cross-country running, etc, the new Real-Time Stamina function allows users to understand their current physical strength and adjust their speed and intensity in real time. In long-distance races, it helps athletes to strategize and manage their own efforts at different intervals.
Athletes can activate the Up Ahead feature to set their strategy before the race: Using the Garmin Connect app, they can create a route and mark waypoints. After syncing to the fēnix 7 smart watch, they can quickly preview preset checkpoints, water stations, medical stations and other route data. The fēnix 7X is also the first in the industry to offer a built-in flashlight, supporting four levels of brightness and red strobe light, which can be activated in critical situations to display SOS signals. For runners who prefer to run at night, they can set the flashlight to running cadence, and the watch will alternate between white and red lights as you swing your arm, making the lights even more prominent to enhance personal safety.
Wear epix, be epic – epix showcases a brilliant AMOLED touch screen display while providing 21-day battery life for extended usage
epix in Black Titanium with silicone band
epix, the first in the outdoor series to be equipped with a built-in AMOLED high-definition touch screen, also features a scratch-resistant sapphire crystal lens and 45mm lightweight titanium alloy bezel, designed for the modern urban adventurer in mind.
To challenge the athletic spirit, it offers more than 40 built-in outdoor and indoor sports modes, supporting over 42,000 golf course maps and 2,200 ski resorts around the world. In addition to the upgraded sports modes, health functions and smart features, the watch still maintains an exceptional battery life for long hours of use. It can continuously record data for 30 hours under GPS sports mode, has an ample 16-day battery life under smartwatch mode, and up to 21 days when the Power Manager function is activated.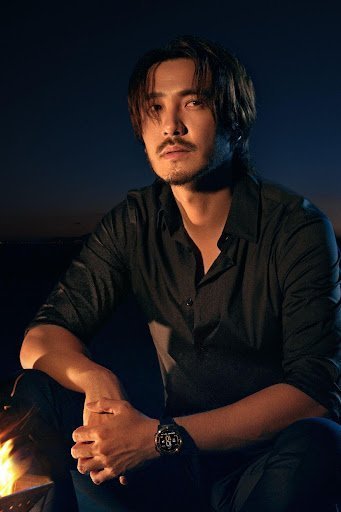 "Since we launched the first fēnix smartwatch ten years ago, we have insisted in our pursuit of innovation and delivered outstanding products for the outdoor enthusiasts that ensures safety and reliability. With the launch of the new fēnix 7 series and epix, we have engineered the ultimate outdoor smartwatch with improved safety functions, advanced health and wellness features that supports limitless possibilities," said Mr. Scoppen Lin, Assistant General Manager, Garmin Asia.
Availability & Prices
fēnix 7 Series
fēnix 7S
PRICE
IMAGE
Silver with Graphite Band
RM 3,270
Carbon Gray DLC with Black Band
Dark Bronze Titanium with Shale Gray Band
RM 4,199
Rose Gold Titanium with Limestone Leather Band
RM 4,670

Cream Gold Titanium with Cream Nylon Band
RM 4,670
fēnix 7
PRICE
IMAGE
Silver with Graphite Band
RM 3,270
Carbon Gray DLC with Black Band
Black DLC Titanium with Black Band
Mineral Blue Titanium with Whitestone Band
RM 4,199
Titanium with Chestnut Leather Band
RM 4,670
Carbon Gray DLC Titanium with Vented Titanium Band
RM 5,370
fēnix 7X
PRICE
IMAGE
Carbon Gray DLC with Black Band
Black DLC Titanium with Black Band
Mineral Blue Titanium with Whitestone Band

RM 4,670

Titanium with Chestnut Leather Band
RM 5,130
Carbon Gray Titanium with Metal Band
RM 5,830
epix
| | | |
| --- | --- | --- |
| epix | PRICE | IMAGE |
| Slate Steel with Silicone Band | RM 4,199 | |
| Black Titanium with Silicone Band | RM 4,670 | |
| White Titanium with Silicone Band | RM 4,670 | |
Available today, the suggested retail price of fēnix 7 series starts from RM 3,270 for the fēnix 7s, and RM 4,199 for epix and is available now on Lazada, Shopee, AECO e-store and all authorized retailers. Find out more at garmin.com.my/minisite/fenix.
Official Press Materials for fēnix 7 series & epix: https://drive.google.com/drive/folders/1aSDo_smwQvoOJh8XhV5xj4wO8gsO3gKH
Official links for fēnix 7 series & epix:
AECO Links
Fenix 7 Series
Lazada Links
Fenix 7 Series
Shopee Links
Fenix 7S – https://shopee.com.my/Garmin-Fenix-7s-Standard-Sapphire-Solar-Leather-Band-Nylon-Band-GET-BETTER-AT-WHATEVER.-SEVEN-DAYS-A-WEEK.-i.122558855.12975255491?sp_atk=d2ee56b7-f92a-4679-a95f-df3cc43b9744
Fenix 7 – https://shopee.com.my/Garmin-Fenix-7-Standard-Sapphire-Solar-Leather-Band-Titanium-Band-GET-BETTER-AT-WHATEVER.-SEVEN-DAYS-A-WEEK.-i.122558855.14648990327?sp_atk=7c798d3f-51ce-49a7-a456-9026507d91e9
Engineered on the inside for life on the outside, Garmin products have revolutionized life for runners, cyclists, swimmers and athletes of all levels and abilities. Committed to developing technology that helps people stay active and elevate performance, Garmin believes every day is an opportunity to innovate and a chance to beat yesterday. Other Garmin fitness brands include Tacx and Firstbeat Analytics. For more information, visit Garmin's virtual pressroom at garmin.com.my/news/pressroom/, or follow us at facebook.com/GarminMalaysia, instagram.com/GarminMalaysia or youtube.com/GarminMalaysiaAsia.