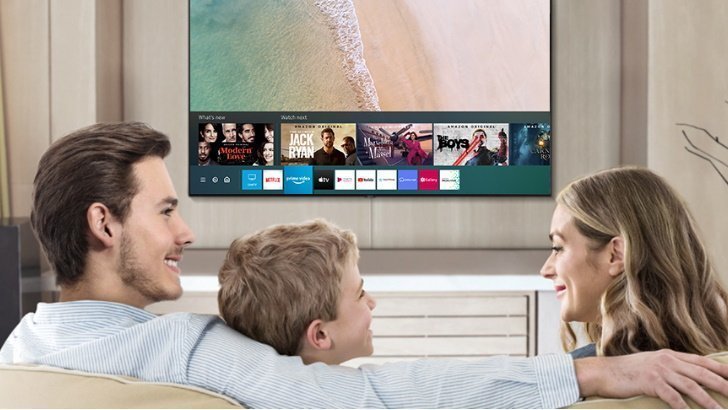 There was a time when picture and sound quality and design were the main factors in determining the quality of a TV. Then came the inception of smart TVs – televisions equipped with operating systems just like computers or smart phones. The rise of this new technology allowed for the use of a broad range of applications on users' TVs, while also providing more access to different kinds of content and facilitating connectivity with a wider range of devices.
Samsung has ranked number one in the global TV market for 14 consecutive years due to the ultra-high definition picture quality, immersive sound and rich user experiences provided by its televisions. And at the heart of it all has been Tizen OS, an open-source operating system that makes it easy for users to enjoy an expansive range of services quickly and conveniently.
Samsung Newsroom looked into the key features offered by Tizen that are driving premium TV usability and elevating the experiences of both users and partners.
User Experience – Access Vast Amounts of Content Easily
When you use a smart TV powered by Tizen, most forms of content are just a few clicks away. Smart TVs equipped with the Tizen OS support major OTT (Over the Top) services applications by default. When hooked up, the TVs also provide access to Samsung TV Plus, which lets you view a range of content including variety shows, TV series and movies free of charge. This experience is further enhanced by the 'Universal Guide' feature, which harnesses the power of AI to make intelligent, personalized recommendations that are tailored to your preferences.
With Tizen, quickly selecting the videos you want to watch from among the flood of content becomes a breeze. The operating system spares users from frustration by minimizing input lag, which is the time required for the TV to reflect commands. Tizen-empowered smart TVs also feature Auto Game Mode, which allows the TV to detect and automatically change settings for an optimal gameplay experience when the user is using a gaming console.
Content Developer Experience – Streamlined Content Supply Across Devices
To best enrich the smart TV experience, collaboration with a host of partners and developers is crucial.
At Samsung Developer Conference 2019, Samsung Electronics unveiled a range of development tools that streamline the app building experience for the Tizen OS. 'EasyST' enables users to quickly test online video content on TVs, while 'Wits' helps with monitoring apps in development in real-time on a television. These and a range of other tools are available for anyone to access.
What's more, through use of 'Samsung Checkout on TV' users can easily subscribe to an app or purchase content using just their Samsung Smart TV, regardless of which kind of IPTV connection they have. This removes the need for the establishment of an independent payment system by developers.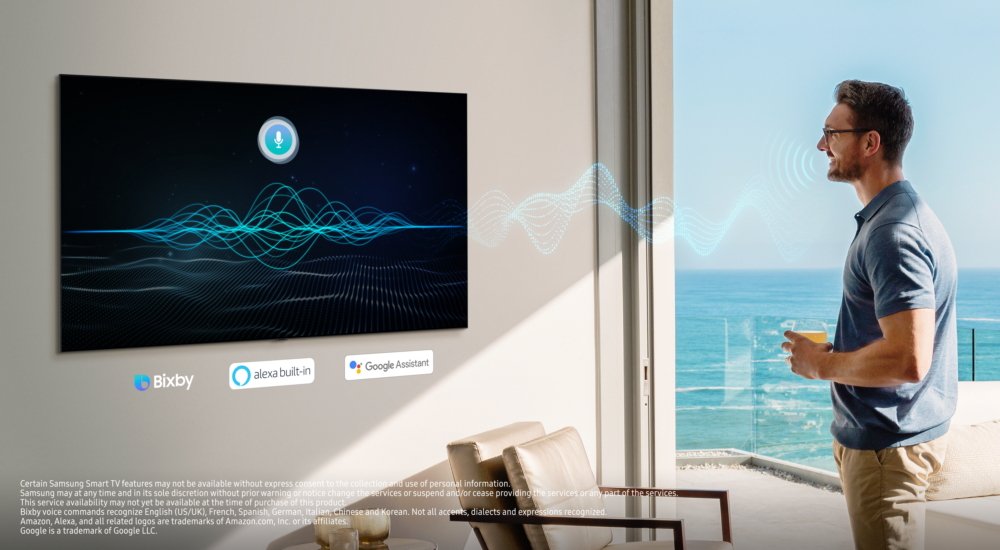 This platform also enables partners of Samsung Electronics to conveniently provide content to more than 140 million users in 197 different countries around the world. Since Tizen OS supports a broad host of TV models that range from FHD to QLED 8K, the operating system has made reaching a wider user base easier and more efficient. Tizen OS also offers support for a number of virtual assistants, including Bixby, Alexa and Google Assistant, which further facilitate easy access to a diverse array of content.
Across a vast range of locations and user types, Tizen connects users with development partners in order to expand the depth and scope of TV experiences. Going forward, the multi-faceted operating system will strike partnerships in areas such as arts, fitness and games in order to continue expanding the role that our televisions play in our lives.