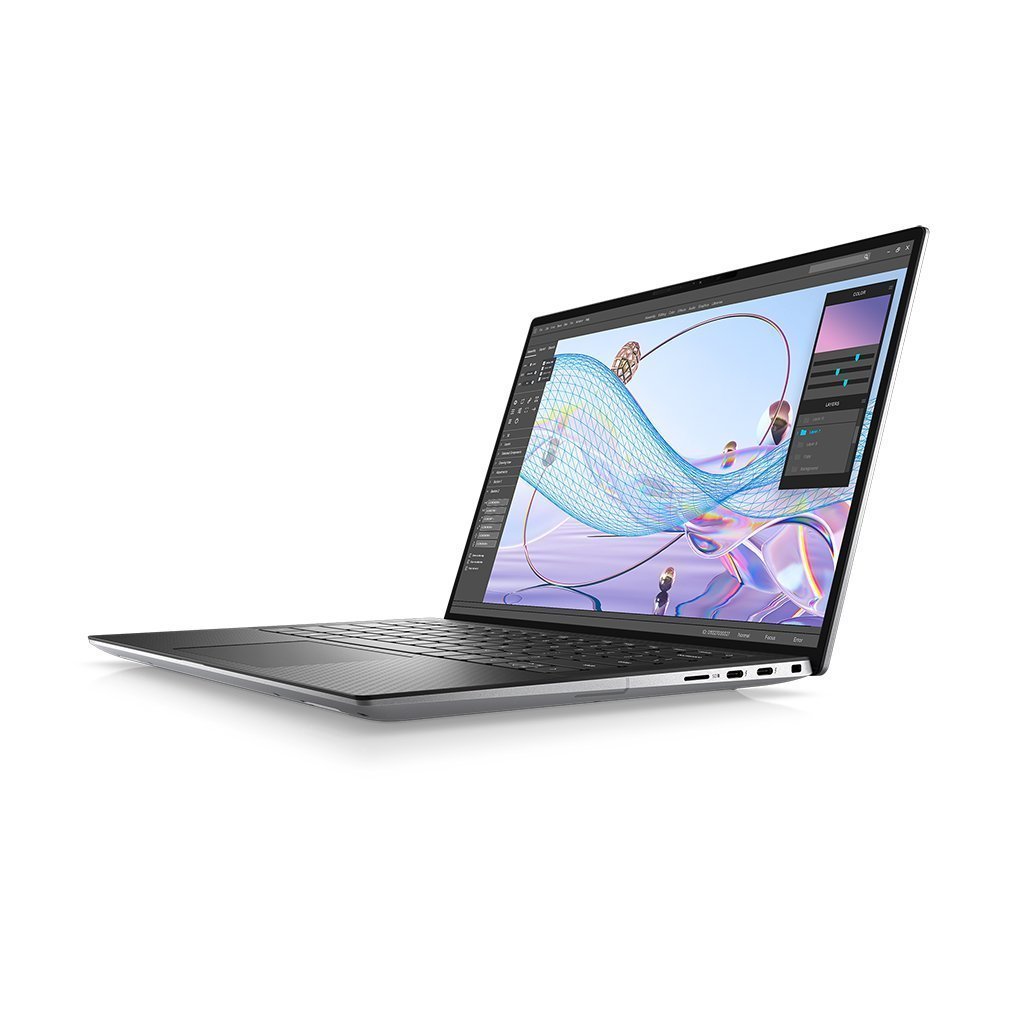 Big ideas start small. A sliver of inspiration or an ah-ha moment can change the industry and leave an impact.
That's exactly what Dell Technologies aimed to do when developing the Precision 5470 mobile workstation. Announced today, this workstation is a small device made for big ideas.
The timing is significant as Dell Technologies celebrates Precision's 25th anniversary this year. It's been 25 years of ground-breaking innovations and award-winning products that pushed the industry forward—and the Precision 5470 proves that we're not slowing down any time soon.
Meet the powerful Precision 14" workstation
If there is one thing to walk away with, it should be this: The Precision 5470 delivers performance levels previously only offered in larger workstations. This much power is unavailable in any other competitive 14" form factors. – Starting at 3.26lbs (1.48kg) – the Precision 5470 is the world's first laptop based on the 12th Gen Intel® Core™ H-series processor that is both verified to meet the Intel® Evo™ platform requirements and is based on the Intel vPro® platform. It comes with up to 64GB of DDR5 memory up to 4TB of storage and up to NVIDIA RTX™ A1000 graphics.
More power means more heat, making the Precision 5470's cooling system vital to its performance, especially in such a streamlined design. To overcome this challenge, Dell engineers developed an innovative new thermal management system that fits within the confines of the compact system without sacrificing memory or the convenient Thunderbolt™ ports. This includes a patented Dual Opposite Outlet fan technology to help the system run at high speeds needed for complex workflows. And Dell Technologies' first bonded hinge architecture was developed to improve hot air exhaust, also contributing to the optimised system performance.
That's not it either
The Precision 5470 is built around an immersive edge-to-edge 14" Infinity Edge display so users can see their ideas more clearly in a compact footprint for highly mobile creators, engineers and specialty professionals. The display comes with TUV-certified ComfortView Plus, a hardware-based low blue light filter that doesn't consume resources or affect the true colour in which ideas deserve to be seen.
The Precision 5470 delivers high-speed Wi-Fi 6E connection and Dell Optimizer for Precision software makes the system work smarter. This AI-based software learns users' work style and responds to their needs, automatically improving application performance, battery run-time, audio settings and privacy. Two new features that take this intelligence to the next level include:
New intelligent privacy features dim the screen when users look away and conceals sensitive information and projects when an onlooker is detected.
With mobility at the core of the Precision 5470, Dell Technologies now provides the world's first simultaneous multi-network connection for faster data and video downloads—something every creator needs!
The Precision 5470 isn't just smart – it looks and feels good too. A large click pad provides plenty of room to navigate around the screen, while the modern Pro keyboard and optional fingerprint reader provide comfort and easy access. An optional touch and pen-enabled display provides more ways for users to bring their creations to life. The premium look and feel of the Precision 5470 extend to the body of the device which is constructed from engineered aluminum and finished with a texture treatment for added tactility and grip.
And in alignment with Dell's commitment to sustainable design, the Precision 5470 uses 100% recycled or renewable materials in the packaging.
The Precision workstations have delivered innovative technologies that power some of the most data and graphic-intensive applications for the last 25 years. The Precision mobile workstation portfolio continues to level-up with the new Precision 5570 and 5770 (Dell's thinnest and smallest 15" and 17" mobile workstations) and the Precision 3000 series—all made even more powerful with 12th Gen Intel® Core™ processors. The new Precision 3570 is the perfect entry-level workstation, featuring 21% bio-based materials in the LCD coverlid, aligning with Dell Technologies' sustainability goals.
There's no better way to celebrate Precision's 25th anniversary than by pushing boundaries further than anything Dell Technologies have done before. Stay tuned for more exciting Precision updates later this year!