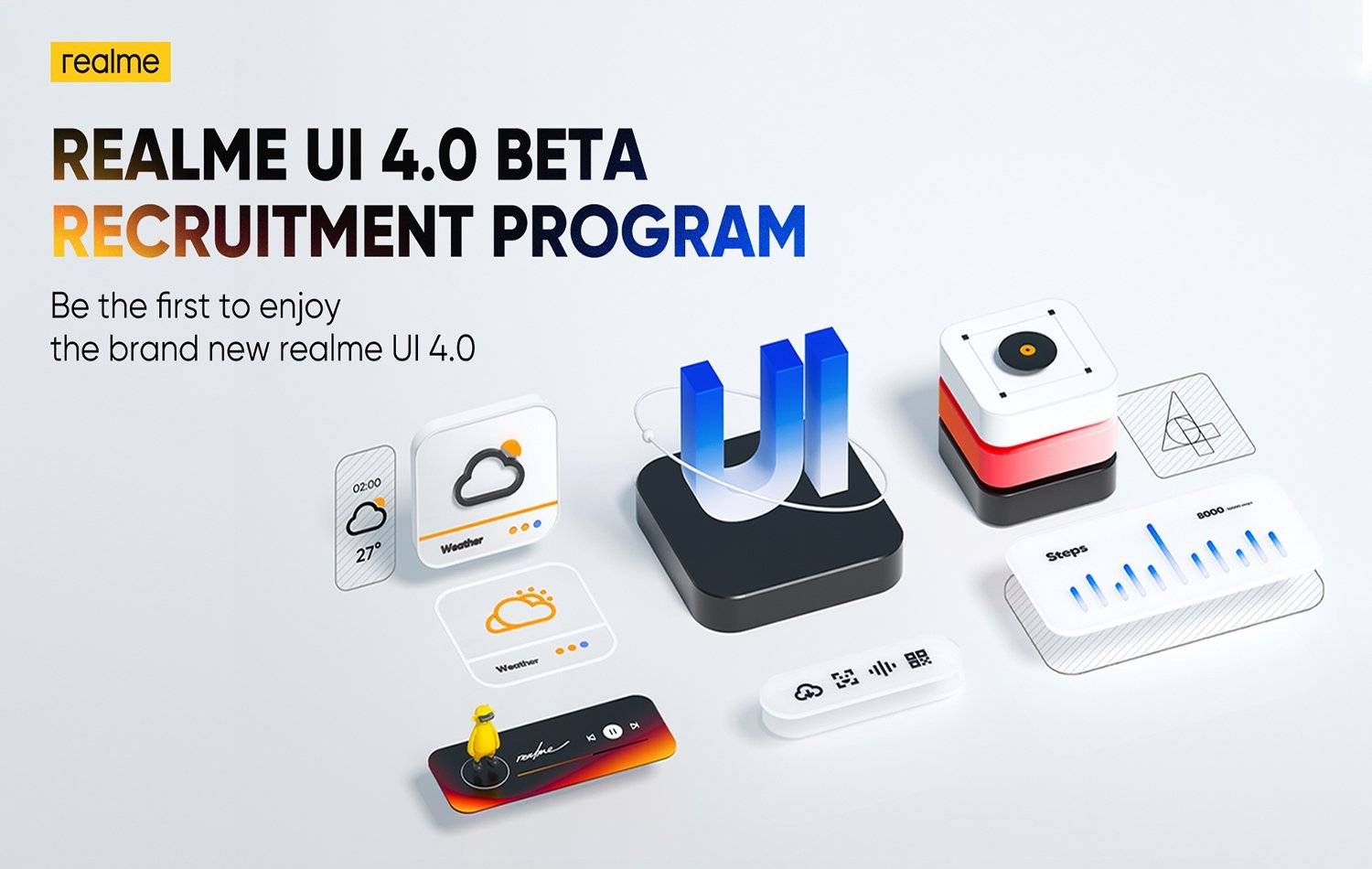 realme also opens up opportunity for fans to co-create and design widgets alongside BETA program, turning fans' ideas into reality
KUALA LUMPUR, 2nd November 2022 – Calling all realme Malaysia fans! The world's fastest-growing smartphone brand invites its local fans to be the first to exclusively test the soon-to-launch realme UI 4.0 through its BETA Recruitment Program. Taking into consideration its users' optimal product experience, realme opens this opportunity for fans to dive into their latest software, offering seamless fun with upgrades such as smoother performance, attractive interfaces, and smarter AI technology, from 2nd November onwards.
"We are excited to launch the realme UI 4.0 BETA Recruitment Program here in Malaysia. Over the years, we have appreciated the feedback our Malaysian fans have shared with us on all our products, and we always try to provide the best upgrades that offer increased performance with every new launch. This time, we are glad to include the fans in this pre-launch testing for a more personalized experience for both realme Malaysia and our fans, where we work together to produce a final product that offers the best user experience for all,"
says Crystal Gong, Brand Director of realme Malaysia.
The realme UI 4.0 BETA version will be available to its flagship range, the realme GT Series, specifically the GT NEO 3, GT 2 Pro, and the GT NEO 2 ranges. With limited available slots, selected lucky fans with devices from any of the three ranges will stand a chance to test out the realme UI 4.0 on their own smartphones, through the following steps:
Fans to register their device via their IMEI numbers at the Google Form here.
Once registered successfully, fans will receive the software update on their devices in seven (7) days to test the UI 4.0 BETA.
Fans can share their feedback and suggestions for the realme UI 4.0 BETA version in realme's Bug Feedback Log.
realme 4.0 UI Widget Co-Creation Campaign
As a company focused on delivering user-centric smartphone experiences, realme is leveraging this opportunity for its fans to expand their creativity for fun, convenient, and style-packed widget ideas that will elevate the users' day-to-day smartphone experience. Alongside the BETA testing program, realme is also inviting fans to participate in their 2022 realme UI Widget Co-Creation campaign for fans to customize their future UI experiences on realme products.
Fans participating in the co-creation campaign are welcome to submit their wild and fun widget ideas from 15th November to 28th November at the realme 4.0 UI Widget Co-Creation Campaign page, where adopted ideas will have the chance to be featured on realme products released from 2023 Q1 onwards. The winners, to be announced on 8th December 2022, will also have an opportunity to be the first batch of users to beta-test the software with their ideas and stand a chance to win a realme GT NEO 3 and an exclusive realme community badge.
For more details about the realme Widget Co-Creation requirements and entry methods, please visit https://www.realme.com/global/2022realmecocreatewidget.