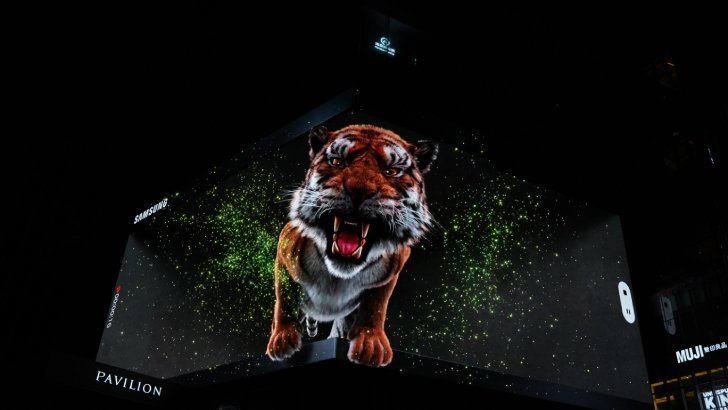 Last August, we brought the foldables a grand 3D appearance on the largest screen in Bukit Bintang. This year, be prepared to roar with Samsung Malaysia Electronics as we bring to you a larger-than-life tiger on the famous Pavilion Elite giant LED screen to demonstrate some of our newest Nightography features.
A striking representation of how Samsung is defying barriers, the display showcases the vivid color and bold, 3D movement of a tiger – the king of the jungle – even in darkness.
Much like the 3D tiger, Nightography brings new depth and detail to photography and videography, even at night. The new S Series captures images and videos in low light with incredible clarity, while bold colors and rich detail pop from the screen, no matter the time of day.
Roaring from today until 9 February 2022, fans are encouraged to ignite their inner tiger roars and express their creativity to score themselves a brand-new Galaxy Buds Live (worth RM549) this Lunar New Year by following these simple steps.
Step 1:  Follow Samsung Malaysia on Instagram @SamsungMalaysia
Step 2: Check out our Samsung 3D 'Tiger in the City' at Pavilion, Kuala Lumpur
Step 3: Capture the moment with your creativity in the form of a photo or video
Step 4: Hashtag your post on Instagram with #MYSamsungTigerinKL #withGalaxy #(phone model) and tag @SamsungMalaysia (Kindly ensure that your profile is set to public)
So, if you've not witnessed our Tiger in the City, head on over to Pavilion Elite today and start snapping away!
See here for an exclusive video on Tiger in the City: