Shah Alam, Malaysia – Signify (Euronext: LIGHT), the world leader in lighting, launched its flagship store, Philips Smart Hub, at UOA Business Park, Shah Alam. Spanning over 2000 sqft., the Philips Smart Hub features a comprehensive product range under Signify's belt, from the standard LED lighting to the new generation of smart lighting namely Philips Hue, WiZ, new 3D printed lighting and UV-C lightings. Consumers visiting this Philips Smart Hub can explore the ultimate light experience from this one-stop hub featuring all kinds of lighting applications and systems.
"Philips Smart Hub will be a one-stop hub, for our customers to have access to high-quality, energy-efficient lighting products, systems and services that unlock the extraordinary potential of light for brighter lives and a better world," said Alok Ghose, Signify's ASEAN Market Leader. "As the hub of the ultimate light experience, our wide range of products at Philips Smart Hub are ready to delight customers with various and personalised needs," he added.
In conjunction with the launch, Signify unveiled its 3D-printed lighting service for both decorative and professional use. The launch of the new offering allows customers to custom-design their luminaires to their preference and get their creations delivered right to their doorstep. Through this offering, apart from providing customers with a personalised touch to their products, Signify aims to reduce the carbon footprint prevalent in the normal manufacturing process. The 3D-printed luminaires show a shift from the traditional manufactured aluminium housing to a more sustainable method using 100% recyclable polycarbonate in the creation of luminaires that further reduces carbon footprint by 76%. Additionally, fuel consumption is also lessened to transport the finished product due to the lightweight nature of polycarbonate, and less energy is required during the product's end-of-life stages.
Signify's introduction of its 3D printing services to Malaysia works on the framework of their Brighter Lives, Better World 2025 sustainability program, which promotes responsible consumption and production (SDG12) of products that can be reprinted, refurbished, reused or recycled. Previously, Signify reached its Brighter Lives, Better World 2020 goals as the company achieved carbon neutrality for all of its operations across the world and uses 100% renewable electricity.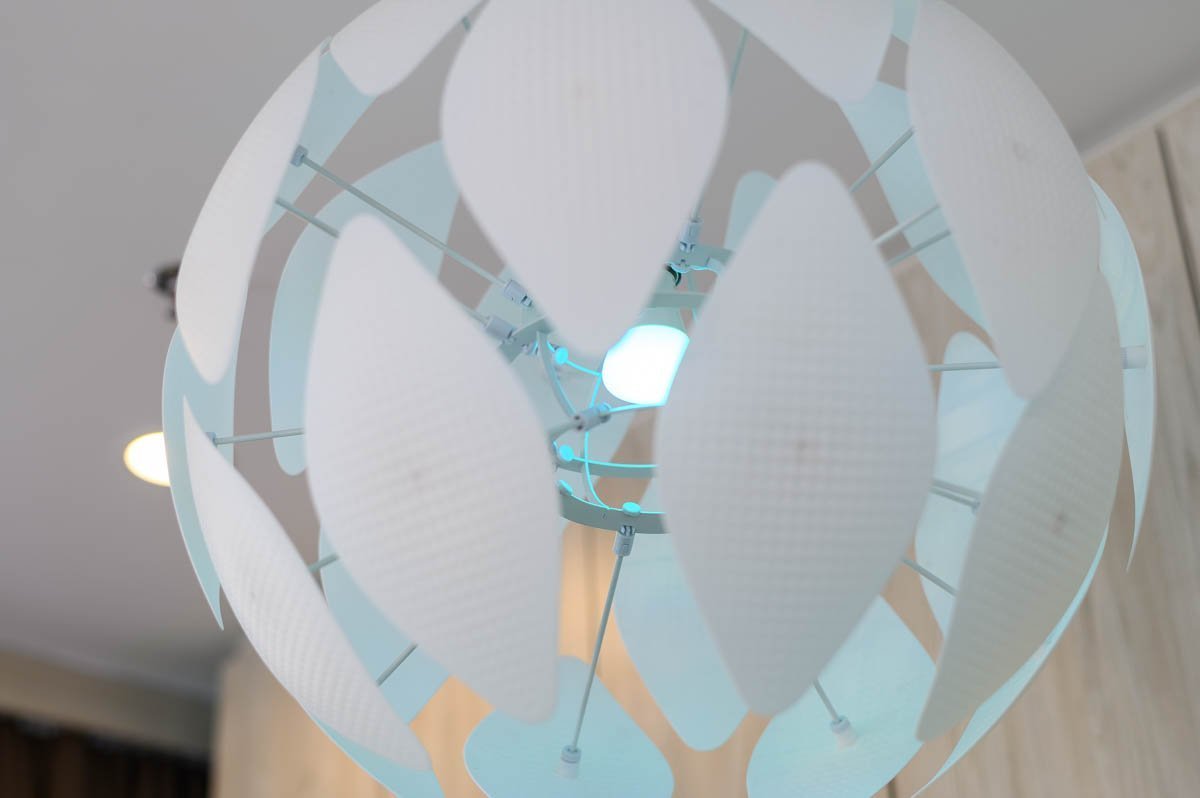 Under its decorative 3D-printed lighting range, RD Series, customers can select and personalise their luminaires from various shapes, materials, and textures; from shapes such as Apple, Pear, Ridge, or Twist to textures such as machine-turned, woven or deeply etched finishing styles. Apart from that, custom logos can also be added to the RD Series; whether to highlight the customer's brand logo or display other artwork on the luminaires, the possibility is endless.
The 3D-printed lighting service is available at the Philips Smart Hub at UOA Business Park, Shah Alam and Menara Axis, Petaling Jaya, starting from a price of RM399. The RD series is also available online via LazMall and Shopee to provide customers with the accessibility to place their orders conveniently. To celebrate the launch of Signify's flagship store, customers can enjoy up to 50% off on selected items in store. Terms and conditions apply. For more information on Philips Smart Hub and Signify 3D-printed lighting service, visit https://www.signify.com/en-my.