Mother's Day is a celebration of the superwomen in our lives. To thank mom for being a pillar of strength and support over the years, it's now time to return the favor this Mother's Day and pamper her with gifts that encourage her own hobbies and passions!
Is mom a yoga enthusiast, an avid photographer or perhaps an aspiring MasterChef? With Samsung's Mother's Day Gift Guide, you can now pick the perfect present to support her favorite pastimes!
For the Fitness-Focused Moms
Whether its sunrise yoga, intense HIIT sessions at home or evening jogs in the park, Samsung offers a diverse array of devices to help your mom bring her fitness and wellness routines to the next level.
43″ The Sero QLED 4K Smart Lifestyle TV
RRP: RM6,999
Enjoy more immersive exercises at home
For moms who prefer to sweat in the comfort of their homes through mobile-first fitness apps, The Sero promises immersive, larger-than-life workouts in beautiful 4k picture quality, powered by Samsung's QLED technology.
With a screen that seamlessly rotates 90 degrees between portrait and landscape modes at the touch of a button[1], and a floor stand with attachable mobility wheels, The Sero is perfect for workouts anywhere at home.
Samsung Galaxy S21+ | S21 5G
Galaxy S21 5G – RRP RM3,499 to RM3,699
Available in Phantom Violet, Gray, Pink and White
Galaxy S21+ 5G – RRP RM3,999 to RM4,299
Available in Phantom Violet, Silver and Black
Capture beautiful outdoor moments
Photos and videos add an element of fun to every workout. With a 64MP telephoto lens and the ability to shoot videos in cinematic 8K, the Galaxy S21+ | S21 5G is the perfect companion for moms looking to capture moments when exercising outdoors.
If your mom is looking to capture elusive faraway shots, whether on a hike or sitting in the back row, the improved Space Zoom can also help her take clear and steady shots.
Galaxy Watch3 Bluetooth (41mm)
RRP: RM1,199
Available in Mystic Bronze and Silver
A constant sporting companion
Whether your mom is a competitive runner or just looking to track her steps for evening walks with the dog, the Galaxy Watch3 Bluetooth is the ultimate fitness and wellness [2] companion.
Offering blood oxygen monitoring [3], activity tracking and sleep tracking [4], the Galaxy Watch3 Bluetooth provides mom with access to the right health data for peace of mind.
RRP: RM799
Available in Phantom Violet, Black and Silver
Professional studio in your ear
The Galaxy Buds Pro deliver powerful yet detailed acoustics with a silky treble and a full bass to keep your mom motivated while working out. It also features an IPX7 rating [5], meaning that mom can use it without worry while participating in almost all kinds of sweaty exercises.
It is designed to fit comfortably in the ears with its innovative and iconic shape. Whether running on the treadmill or doing chores at home, your mom is ensured the best possible fit.
RRP: RM 999
Available in Dark Grey and Silver.
Meet the new kitchen sidekick
For those who love to indulge in the culinary arts, spending time in the kitchen is a treat, especially when it comes to preparing favorite dishes or experimenting with new recipes.
With its large 10.4-inch screen [6], Dolby Atmos® surround sound speakers and powerful processors; the Galaxy Tab A7 is a great companion in the kitchen for streaming cooking tutorials and listening to music or podcasts while whipping up a feast.
Convection Microwave Oven with HOT BLAST™, 35L
RRP: RM 1699
[Free Gift: Tefal Cookware Cook healthy Frypan 28cm worth RM 139[7]]
Dash of creativity in the kitchen
The microwave is sometimes considered an underrated kitchen appliance. However, it can be very beneficial for the creative home chef.
If you're looking to surprise mom with a new microwave, you should consider the Samsung Convection Microwave Oven in Clean Pink – something that will give any kitchen a playful pop of color! With HOT BLAST™ Technology, you can cook your meal evenly with a crispy outside, juicy inside texture.  The Air Fry Technology gives you a healthier way to serve your fried dishes without additional oil. Now double up the cooking game with the Convection Microwave Oven!
For the Social Mom-fluencers
Samsung's suite of smartphones and display options are perfect for moms looking to level up their social content capabilities – from capturing Insta-worthy experiences to getting the perfect photo or video edit.
RRP: RM 1,299
[Rebate RM40[8]]
Powerful post-production companion
Editing social content from the confines of a smartphone screen or even a laptop can be stifling. With a single tap [9], Samsung's Smart Monitor M5 elevates a smartphone's display to a 27-inch or 32-inch Full HD screen, letting mom unlock her creativity on a larger canvas. As the world's first Do-It-All screen [10], the M5 can also be used to stream entertainment content with its built-in Smart Hub!
RRP: RM 1,099
Available in four colours: Awesome Black, Awesome White, Awesome Blue, and Awesome Violet
[Free Gift: Soft Clear Cover worth RM 39[11]]
Level up with an affordable awesome smartphone
With the ability to capture crisp and clear photos with the 64MP main camera, 5MP macro lens, 8MP ultra-wide and 5MP depth camera, the Galaxy A32 is perfect for capturing high-quality social media content. Plus, it comes packed with a large battery and a massive screen at 6.4-inch FHD+ Super AMOLED that delivers vivid colours at utmost clarity, giving you a life-like, immersive viewing experience. These awesome features paired with the affordable price tag enables active moms to level up her social media game and to enjoy entertainment anytime, anywhere.
For the Moms with Wanderlust
Travel may have been impacted last year, but the adventuring doesn't need to end where borders begin. With Samsung's gorgeous displays, you can bring your mom on a voyage around the world, all from the comfort of home.
65″ QN900A Neo QLED 8K Smart TV
RRP: 24,999
Travel around the world from your living room
Fancy strolling through the streets of a quaint town in Loire Valley in France or exploring the great pyramids in Egypt?
With free walking tour content on YouTube becoming very popular over the past year, you can now treat mom to a virtual and immersive travel experience across the world with the new Samsung Neo QLED Smart TV!
Powered by Samsung's Quantum Mini LEDs to deliver crisp images, Quantum Matrix Technology to reveal intricate details in both dark and bright scenes, and a state-of-the-art Neo Quantum Processor that creates the best 8K viewing experience, the Neo QLED Smart TV lets mom view stunning travel content on a 65-inch screen.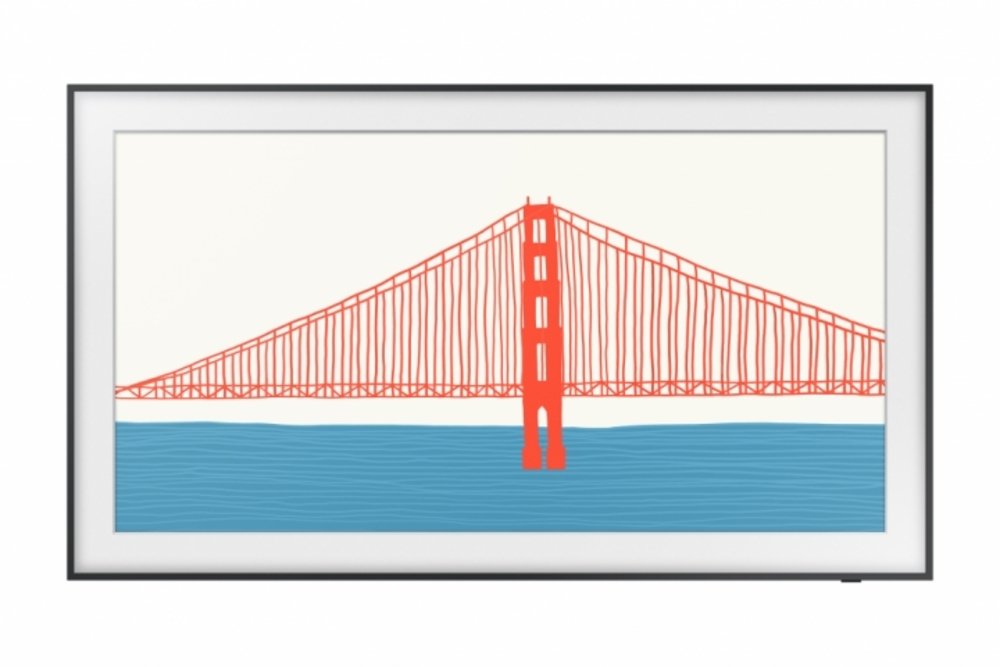 43″ The Frame QLED 4K Smart Lifestyle TV
RRP: 4,999
Tour art museums from your living room
Although we might not be able to visit overseas art galleries anytime soon, we can still view artworks from home with The Frame. If your mom is a museum-lover, The Frame is a TV not to be missed. Instead of fading to black when the TV is off, The Frame's Art Mode turns the display into a canvas with the press of a button [12], allowing mom to display a gallery of her favorite artworks – customised just how she likes it [13].
…and a little something everyone in the family would appreciate
Laundry can be a time-consuming chore for anyone. Want to spend less time washing and more time together with mom? Here's a bonus gift idea that can help the entire family save time and indulge mom with her favorite hobbies. With Samsung's QuickDrive™ washing machine, you can now cut washing time by up to 50% [14]!
Front Load Washer with AI Ecobubble™ , 13KG
RRP: RM 4,399
[Free Gift: BREEZE LID ANTI BAC & COLOUR PROTECT 1.5KG]
[1] The Sero can be rotated using the included remote by pressing the rotation button, or with Bixby Voice by pressing the microphone button and saying either "Horizontal Mode" or "Vertical Mode".
[2] Intended for general wellness and fitness purposes only. Not intended for use in detection, diagnosis, treatment, monitoring or management of any medical condition or disease. Any health-related information accessed through the device and/or application should not be treated as medical advice. Users should seek any medical advice from a physician. GUI of this feature is subject to change without prior notice.
Fitness tracking on Galaxy Watch Active2 can be used without smartphone pairing, but data stored in the watch may only be partially displayed after a certain period of time. Use of Samsung Health app on your smartphone is required in order to keep all data stored, and this requires signup and pairing with your compatible smartphone.
[3] SpO2 is defined as saturation of percutaneous oxygen. Normal levels in humans are measured at approximately 95-100%. Factors like vigorous exercise, the amount of oxygen in the air, your elevation, and various health conditions can all result in lower readings.
[4] Galaxy Watch3 records your REM cycles, deep sleep, and total sleep time to score and review the quality of your rest. Samsung has partnered the National Sleep Foundation to include educational content and sleep tips right on your device, to help you understand and improve your sleep patterns
[5] IPX7 is based on laboratory test conditions for submersion in up to 1 meter of fresh water for up to 30 minutes. Not advised for beach or pool use. Charging case is not water resistant. If the earbuds are damaged, they are not guaranteed to be water resistant. If the earbuds or your hands are wet, they must be dried thoroughly prior to handling or placing into the charging case.
[6] Measured diagonally as a full rectangle without accounting for the rounded corners. Actual viewable area is less due to the rounded corners and camera hole.
[7] Promotion period: 1 Apr – 30 May. For more information, please visit: https://www.samsung.com/my/offer/rayabermakna2021/
[8] Promotion period: 15th April to 30th June 2021. For more information, please visit: https://www.samsung.com/my/offer/rayabermakna2021/
[9] The Tap View function is compatible with Galaxy devices running Android 8.1 or higher and using the SmartThings app version 5.1.
[10] World's first monitor to combine OTT media service, mobile connectivity, and remote PC capabilities.
[11] Promotion period: 1 Apr – 30 May. For more information, please visit: https://www.samsung.com/my/offer/rayabermakna2021/
[12] Art Mode (Smart Service) and GUI (Graphic User Interface) may vary by model and region. Performance may vary depending on lighting conditions.
[13] Personal photos uploaded to The Frame will be displayed at the original resolution. 1200 image storage is based on a file size of 5MB per stored photo. For best results when displaying personal photos we recommend image resolution of 4K (3840*2160) or higher. Connecting phone to The Frame requires both TV and phone device to be connected to the same Wi-Fi network. Compatible devices only.
[14] Tested on WW7000T compared with Samsung WW6500K. Saves 50% time on Cotton (40℃, half load) cycle with washing performance within ±5%.