The year-end festivities are upon us, a time for gratitude, reflection, and the joyous exchange of gifts. More than just a tradition, gifting is a heartfelt way to express appreciation and forge deeper connections with the special people in our lives. This season, Anker Innovations Malaysia invites you to transcend the ordinary and explore tech gifts that encapsulate innovation, style, and thoughtful functionality. 
Founded in 2011, Anker Innovations swiftly evolved from a leading mobile charging brand to a multifaceted powerhouse in Malaysia's consumer tech scene. It's a beacon of smart living with its diverse brands—Anker, Soundcore, Eufy, Nebula, MACH, and AnkerWork—each representing innovation in charging, audio, home security, and beyond. To complement your smart living journey, we've curated a selection of gifts that promise to enrich the daily lives of your loved ones, tailored to all your unique lifestyles. 
So, let's dive in and discover how you can light up their world and show them just how much they mean to you.
For the On-the-Go Energizer
We all know someone constantly on the move, juggling tasks, and adventures with an energy that's infectious. 
For these on-the-go energizers, the Anker 622 Magnetic Battery is a game-changer. This sleek, portable power bank effortlessly attaches to their device, offering a burst of power without missing a beat. It's about more than just staying charged; it's about enabling their dynamic lifestyle, ensuring they stay connected, engaged, and ready for whatever comes their way. The convenience of hands-free charging means they can keep moving, keep exploring, and keep making the most of every moment. 
Gift them the power of uninterrupted energy and watch as their world opens up to new possibilities. 
For the Serial Cable-Breaker 
We all have that one person in our lives, the serial cable-breaker, whose charging cables seem to live on borrowed time. 
Enter the Anker 322 USB-C to USB-C Braided Cable, a beacon of durability in a world of fragile cords. Crafted with a reinforced design, this cable stands up to the rigors of daily use, ensuring that their devices stay charged and ready for action. It's not just about longevity; it's about providing a reliable lifeline for their tech, ensuring they stay connected when it matters most. 
Gift them the peace of mind that comes with a cable designed to endure, and watch as this small change makes a big impact on their daily routine. 
For the Music Devotee
For those who find solace in melodies and rhythms, who carry their favorite tunes like a personal soundtrack, the Anker Soundcore A20i Wireless Earbuds are a symphony in a compact form. 
These earbuds deliver an exquisite audio experience, balancing top-quality sound with a sleek, functional design. With up to 9 hours of playtime, they provide a seamless connection to the music they love, enriching their daily routine with the power of sound. It's about more than just listening; it's about feeling the music, immersing themselves in every note and beat. 
Gift them the joy of audio excellence and watch as their world fills with the richness of sound, making every moment a musical masterpiece.
For the Life of the Party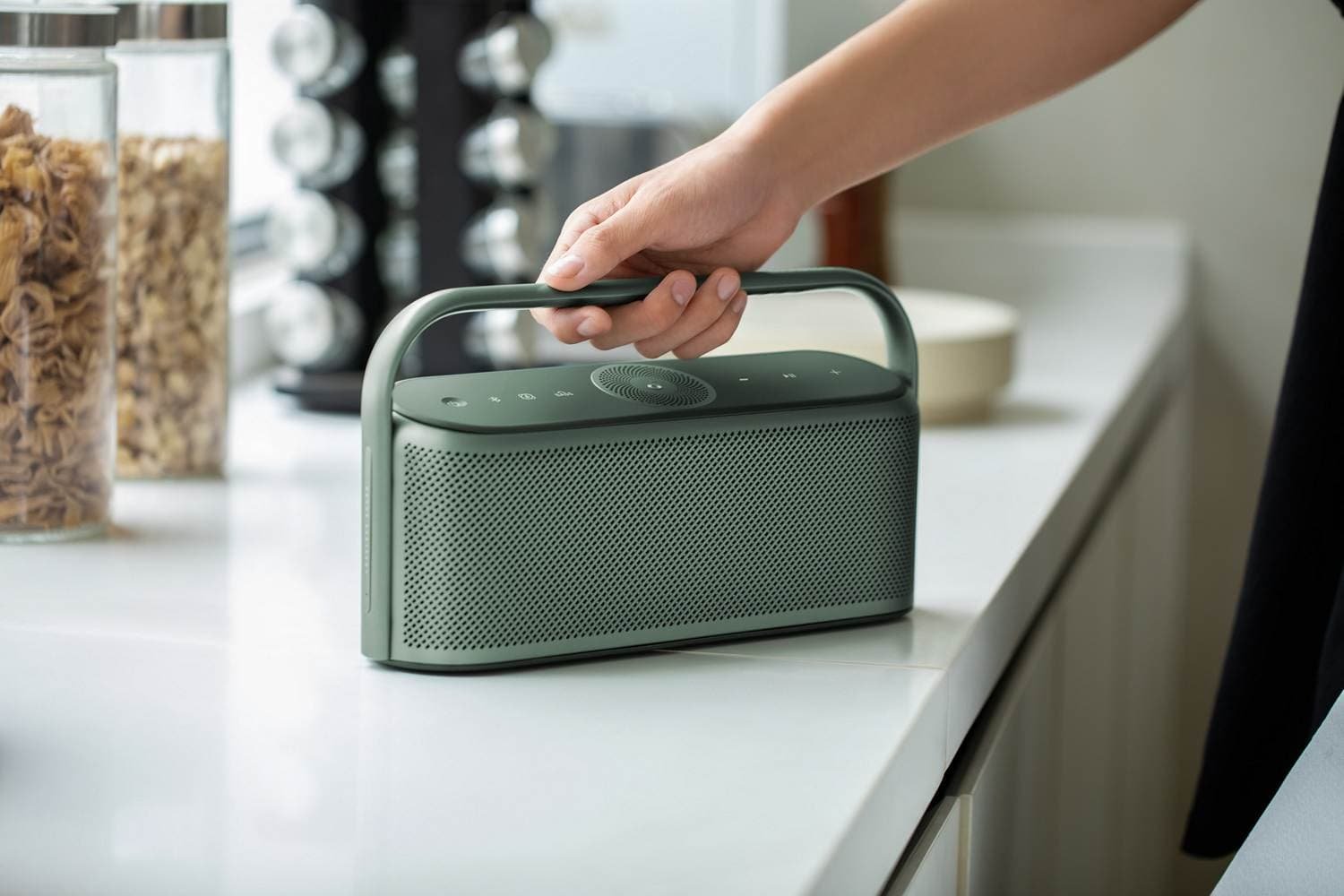 We all cherish those individuals who light up the room, who bring the party to life with their vibrant energy and love for good times. 
The Anker Soundcore Motion X600 is crafted for these life-of-the-party souls, delivering immersive, high-fidelity audio that sets the perfect atmosphere for any gathering. With up to 12 hours of playtime and a waterproof design, this speaker is ready for everything from impromptu dance parties to relaxed evenings under the stars. It's about creating moments, sharing laughter, and dancing the night away in the glow of great music.
Gift them the gift of atmosphere and watch as they transform every gathering into an unforgettable celebration of life and connection.
For the Home Perfectionist
For those who take immense pride in their sanctuary, who find joy in the art of home-keeping, the Mach V1 Ultra Vacuum, Steamer, and Mop stands as a testament to their dedication. 
This 3-in-1 cleaning marvel revolutionizes their routine, blending efficiency with effectiveness to create a living space that shines. It's about more than just cleaning; it's about transforming their home into a pristine haven, a place of comfort and tranquility. The versatility of vacuuming, steaming, and mopping all in one ensures that every nook and cranny is attended to, reflecting their meticulous attention to detail. 
Gift them the tools to elevate their home-keeping game and watch as their living space transforms into a testament to their care and dedication. 
As we embrace the season of giving, Anker Innovations Malaysia stands with you in celebrating the special people in your life. 
With every gift, you can also enjoy peace of mind with our 24-month warranty and convenient 1-to-1 exchange policy, ensuring that your thoughtful present comes with the assurance of quality and longevity.
Starting with our 11.11 deals, step into a world of perfect presents and exclusive year-end promotions on our Shopee and Lazada stores. 
Here's to a season of meaningful connections, thoughtful gifting, and the joy of showing the ones we love just how much they mean to us. Happy holidays, and may your gift-giving be as rewarding as the smiles they bring.