Probably the hardest working appliance of every home is the refrigerator, working non-stop 24 hours a day, 7 days a week. But such a heavy workload means our most essential appliance is also our most energy hungry, which is why properly taking care of your fridge benefits both the environment and your wallet. To make that job simpler, LG designed its InstaView™ Door-in-Door™ refrigerator range to deliver the most energy-efficient features while at the same time providing outstanding convenience for the perfect kitchen life.
Keep Food Fresh, Open That Door Less
Ask yourself this: how many times do you open your refrigerator without taking anything out? We're all guilty of opening the fridge door out of curiosity or to check what needs replenishing and this has a significant impact on how much energy you use. LG's Door-in-Door™ feature reduces cold air loss by providing a separate space for your most popular items. This seemingly simple design not only lets your hardest-working home appliance operate far more efficiently, it also saves you a handsome sum by keeping the compressor — the engine that creates all that cold air — from working overtime, the key to increasing its lifespan.1 Along with all its other innovative features, the LG InstaView Door-in-Door refrigerator has amassed a loyal fan, resulting in more than one million units being sold worldwide in 2020.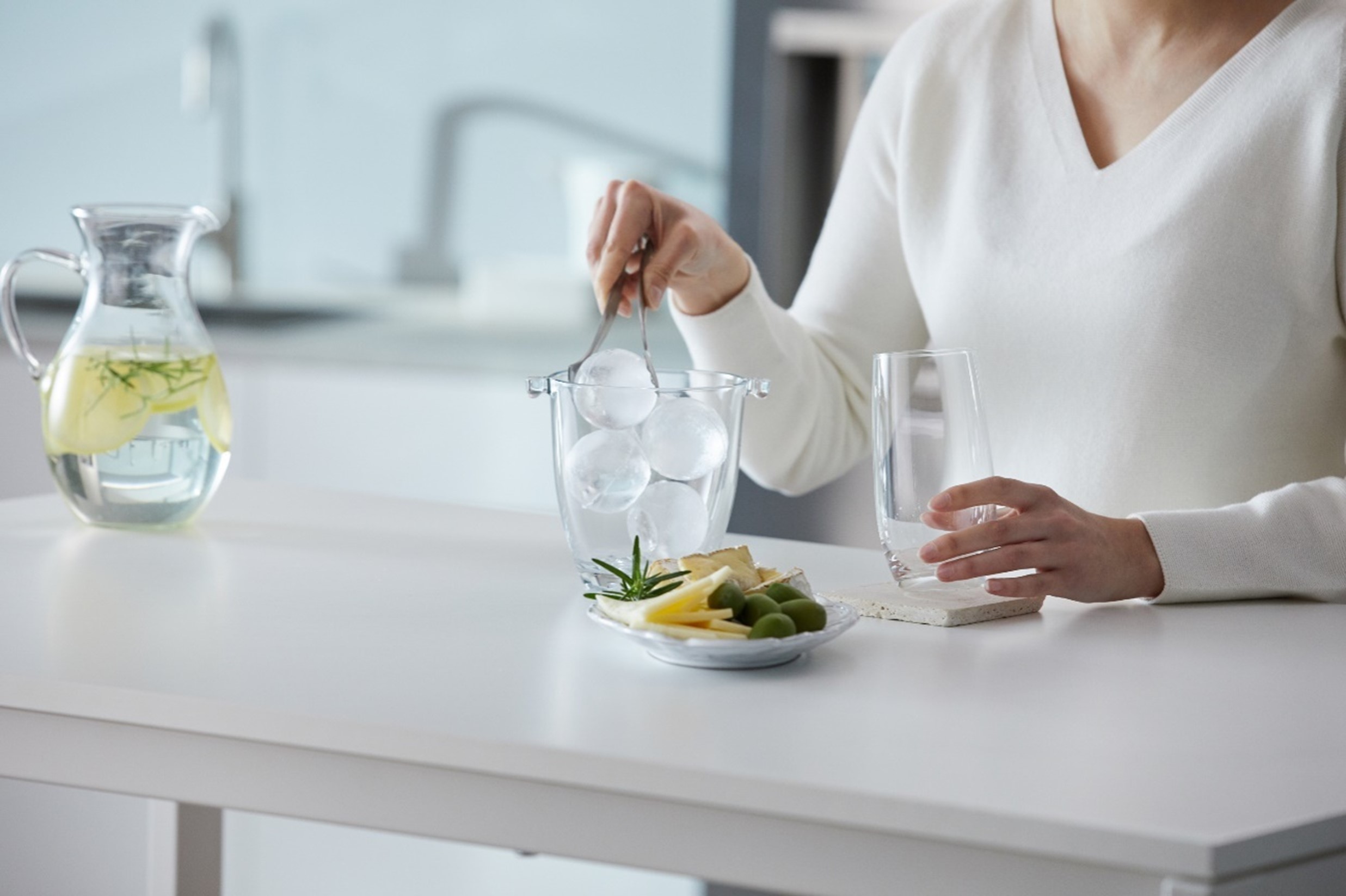 Being the Perfect Host with Craft Ice
When hosting friends and family, an ice maker can make the difference between a good drink and a great drink. LG InstaView refrigerator with Craft Ice™ automatically makes standard ice cubes, crushed ice or LG's exclusive round Craft Ice which last longer than ice cubes, keeping drinks cooler longer.2 Cocktails and soft drinks taste so much better with clear, aesthetically-pleasing ice balls seen in the fanciest restaurants and bars.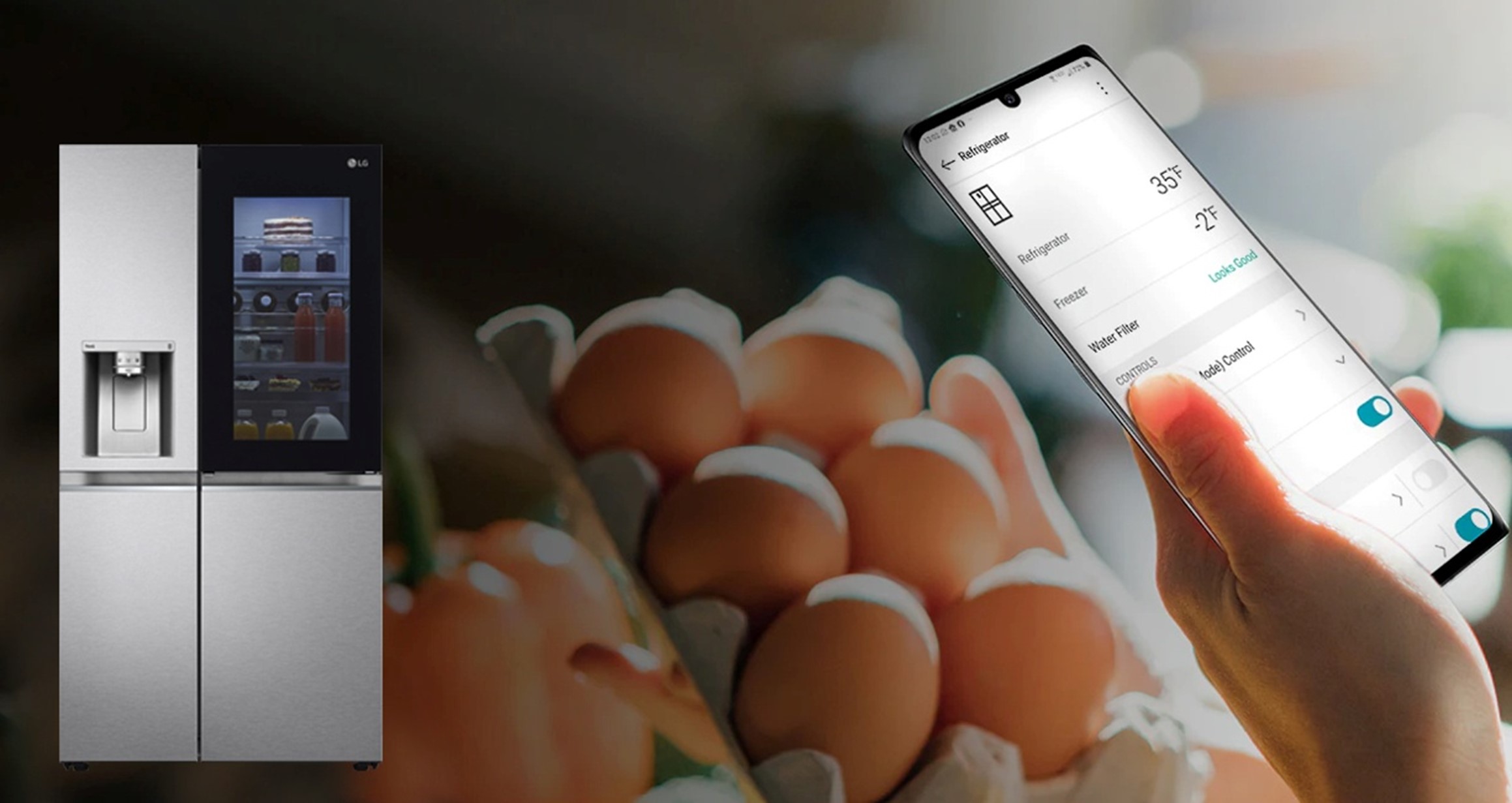 ThinQ-Powered Convenience
To reduce energy consumption and your energy bill, LG's ThinQ™ AI platform sends notifications to your smartphone if your refrigerator door is left ajar. Users can control key features from anywhere inside or outside the home through either the LG ThinQ app or voice commands using Google Assistant or Amazon Alexa.3 You can even activate vacation mode on your smartphone ThinQ app to check the refrigerator and freezer temperatures remotely when away from home for an extended period of time.
Smarter Living with Proactive Customer Care
Proactive Customer Care (PCC), LG's AI-infused smart customer service, lets users manage their refrigerator's performance with minimal effort. LG's PCC service analyzes usage patterns and provides maintenance tips and alerts for potential issues to keep your appliance performing at its best. The comprehensive AI service guides you through the installation process, teaches you how to use your LG devices and informs you when supplies are running low or when software updates become available.4
LG's latest InstaView refrigerators will be displayed virtually in LG's digital CES 2022 exhibition booth starting January 5.