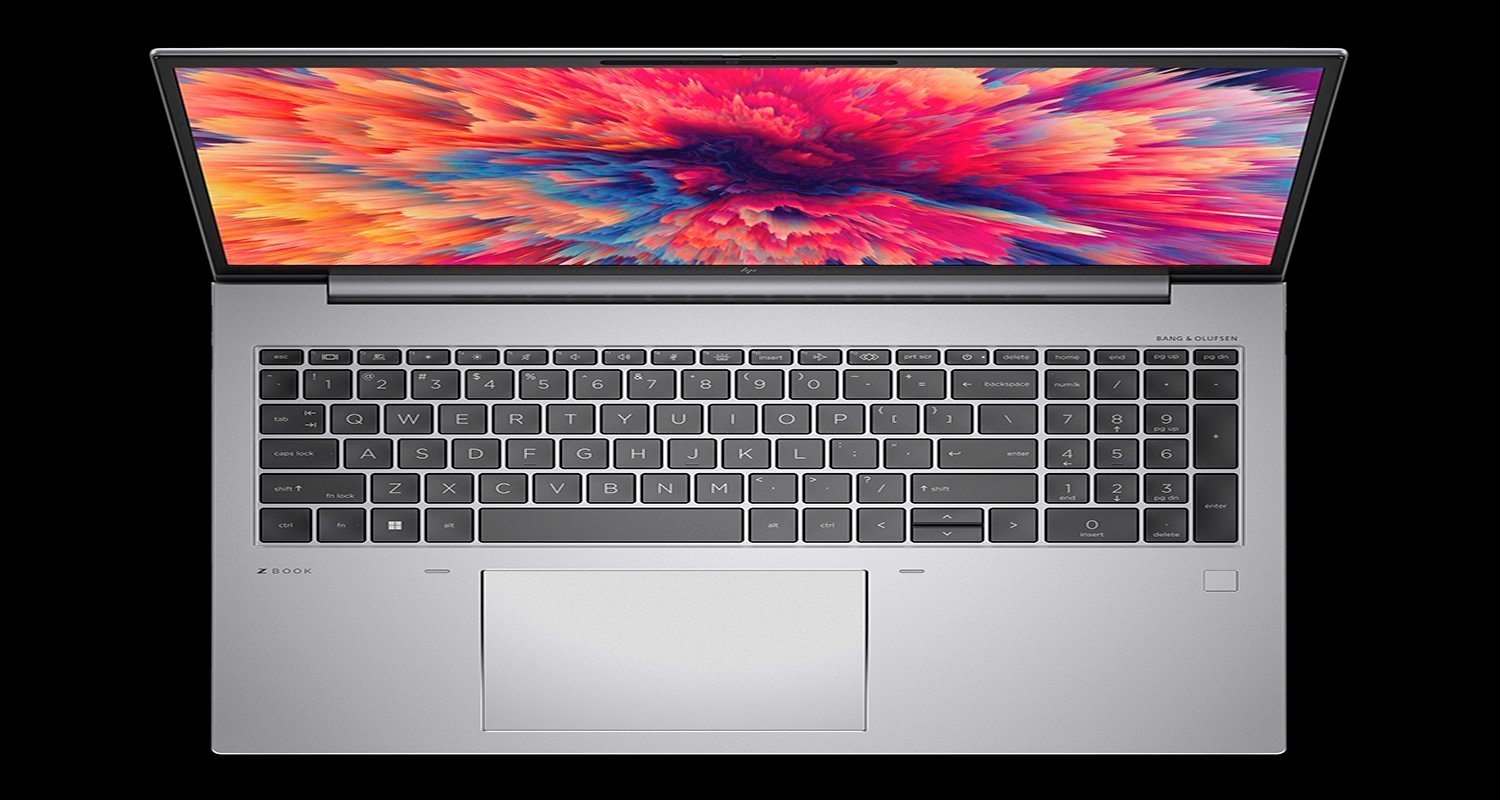 Pro-Level performance powered by Intel
KUALA LUMPUR, May 30, 2022 – Today, HP Inc. Malaysia introduced the new ZBook Firefly G9 for creative professionals and office power users who need performance, reliability, and security to work efficiently and get the job done anywhere.
Creative workers want to be able to collaborate with others easily and bring their ideas to life seamlessly no matter where they choose to work. The ZBook Firefly G9, which comes with the latest 12th gen Intel® Core™ processor, equips users on-the-go with the power and performance they need to create, design and review.
"Creative professionals want personalized hardware and software experiences that provide them the freedom to pursue their passions and create without their technology or location holding them back," said Alex Tan, Managing Director of HP Inc, Malaysia. "Today's Z by HP announcement blends cutting-edge technology with the versatility of a combined ecosystem to make every creative idea a reality."
"The HP ZBook Firefly G9 incorporates the 12th gen Intel® Core™ processor with hybrid technology, bringing workstation class performance to users who push their systems to their limits – creators.  This represents another great example of our partnership with HP – all to drive innovation and meet customers' evolving needs," said Jerry Tsao, Vice President, General Manager, Client Computing Group, Mobile Enthusiast Segment of Intel Corporation Worldwide.
The HP ZBook Firefly G9 laptop features a 16:10 HP DreamColor display1, available as a 14" or 16" diagonal screen. Pro-Level performance is combined with true mobility in this sleek and powerful laptop, helping users to stay productive with pro-grade components, an AI-enhanced webcam2, and a color-accurate display. Starting at just 1.47 kg3, the ZBook Firefly G9 is HP's most mobile ZBook workstation and are made to move. With next-gen Intel® Core™ processors4, NVIDIA® T550 or NVIDIA RTX™ A5005 laptop GPU and up to 64GB DDR56 of memory, the HP ZBook Firefly G9 handles massive files and runs pro apps simultaneously without
breaking a sweat – enabling speedy multitasking and productivity. The AI enhanced auto-framing 5MP camera7 follows your movements while on calls, while the discrete audio amps block background noises. Next-gen Wi-Fi 6E8, or 5G options9 also let you connect from any location for a more personal experience. The ZBook Firefly G9 helps protect our shared future with technology as they drive towards increasing sustainability.
Experience Pro-Level Performance with up to 13-hours of battery life10, the sleek and durable device is small enough to fit in your bag so you can stay productive anywhere. Take unbeatable workstation performance on the go.
Connect, Communicate, Collaborate – Stay productive wherever you are working from with pro-grade graphics and processor, AI-enhanced webcam11 and audio, and a color-accurate display12 — everything you need to collaborate and manage projects anywhere. Collaborate with confidence with advanced features like DNN Noise Suppression to suppress background noise for crisp, clear calls.
Immerse in your work by working anywhere without compromising on performance or security with Windows 11, powered by HP's collaboration and connectivity technology13. Connect with your work almost anywhere with the ZBook Firefly with optional support for up to 5G wireless broadband technology with 4×4 antennas that can deliver fast download and upload speeds.
HP ZCentral Connect
Remote collaboration is even more important in hybrid work environments and delivering personalized computing experiences and the right IT solutions is essential. Also available from HP is the ZCentral solution which makes it easy for creators to take advantage of remote access to workstation power with Emmy®-award winning ZCentral Remote Boost software. The real-time collaboration capability of this solution brings fast access to the full resources, compute power, and infrastructure of the office or production studio while working from anywhere.
HP is adding critical new tools to manage and monitor ZCentral Remote Boost connections14, allowing them to personalize their computing environments more than ever before. IT managers can now receive hardware alerts for their Z workstations within the admin console, monitoring the health of their fleet of centralized hardware.
Security
The HP ZBook Firefly G9 comes equipped with HP's multi-faceted security stack that protects users, data, and companies from external threats. The security stack includes HP's Multi-Factor Authenticate to protect systems from unauthorized access. It also includes HP Sure Sense15 and HP Sure Run16 to ensure business will never be halted by malware or malicious actors. HP Wolf Security for Business17 creates a hardware-enforced, always-on, resilient defense – from the BIOS18 to the browser, above, in, and below the OS – giving IT peace of mind.
Sustainability
HP is proud to help customers meet their sustainability goals with the world's most sustainable PC portfolio19. HP uses 100% renewable electricity to power the final assembly of 90% of its PC and display products worldwide20. The ZBook Firefly continues to add sustainable products that incorporate ocean-bound plastics21 and recycled materials and is innovating in every aspect from packaging to energy efficiency. Additionally, the HP ZBook Firefly meticulously adhere to restricted substance regulations, and HP selects materials that meet GreenScreen® for Safer Chemicals' methodology.
Pricing for the HP ZBook Firefly G9 in Malaysia will be available later in June. Customers can contact the HP For Business hotline directly at +603 7627 6550 for more information or visit HP ZBook Firefly | HP® Official Site to reserve your interest for the HP ZBook Firefly G9 today.