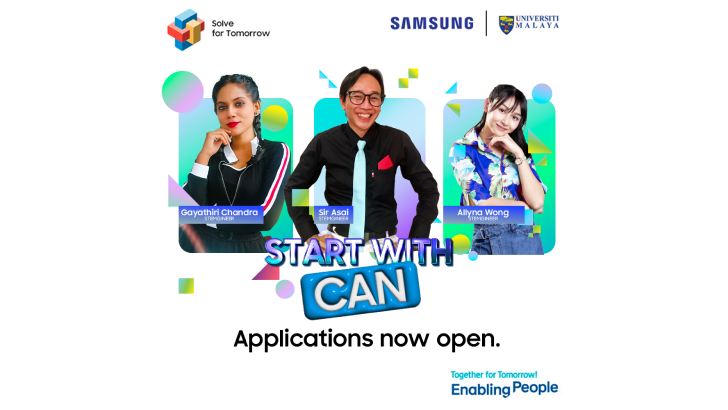 Themed 'Start with Can', the competition challenges students to embrace their inner power and adopt a problem-solving mindset to seek innovative technological solutions to address some of society's most pressing challenges.
Samsung Malaysia Electronics announced the launch of 'Samsung Solve for Tomorrow 2023', a youth competition between secondary school students that brings compassion, education, and technology together. The competition aims to inspire students to be innovators and problem-solvers who create solutions to address issues faced by society. By encouraging the use of technology, the competition empowers students to make a positive impact and contribute to society.
As innovation is becoming increasingly important in our society, there is a growing need to prepare future generations with the skills and knowledge necessary to thrive in a research-driven world. Recognising the importance of enhancing Science, Technology, Engineering, and Mathematics (STEM) education in our country, Samsung's Solve for Tomorrow 2023 aligns with the nation's strong emphasis on the importance of higher education, providing a platform for secondary school students to engage in problem-solving and innovation, the competition supports and reinforces the nation's commitment to advancing education and preparing the next generation for a successful future.
Dato' Roh Jae Yeol, Director of Corporate Affairs at Samsung Malaysia Electronics, said, "Samsung's Solve for Tomorrow program serves as a beacon of inspiration, fostering practical STEM education on a national scale. By making education relatable, accessible, and enjoyable, the program strives to empower and equip young minds with the essential skills to build a brighter future. Through the provision of tools, resources, and hands-on experiences, the initiative also seeks to ignite a genuine interest in STEM subjects, nurturing a generation of innovative thinkers and problem solvers who will play a pivotal role in shaping a brighter tomorrow."
Samsung Malaysia's Solve for Tomorrow 2023 is a collaborative effort between Samsung Malaysia and Universiti Malaya's STEM Centre, emphasizing research, analysis, and teamwork. This competition is specifically designed for Form 1 and Form 2 students from all national secondary schools in the country, aiming to enhance their learning experience through engaging in STEM activities. Recognizing the importance of hands-on learning, the program strives to instil a passion for STEM subjects in students, enabling them to become active contributors to society and agents of positive change.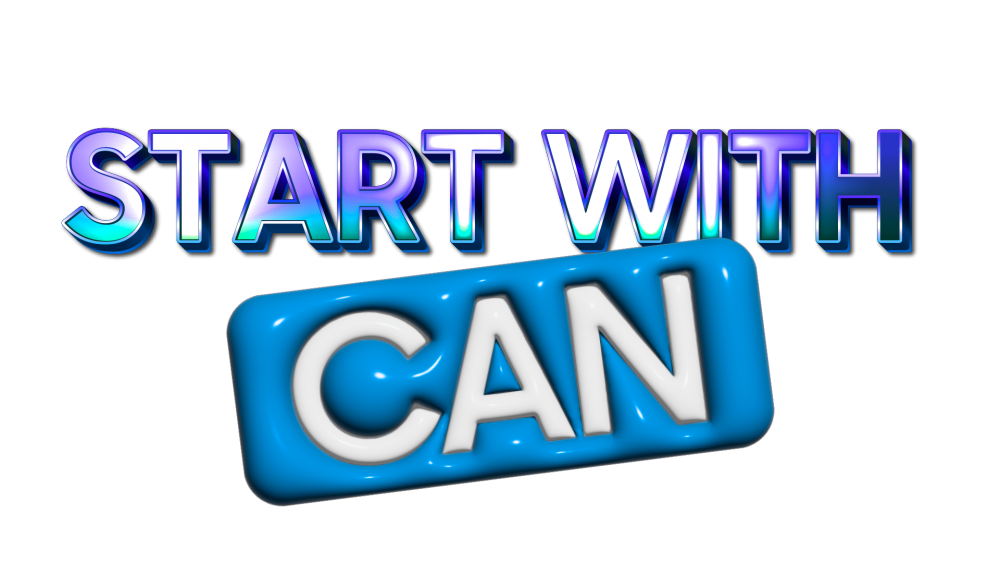 This year's Solve for Tomorrow competition, themed 'Start with Can', aims to harness the power within each participant and instil confidence in their abilities to believe in themselves, build passion for problem-solving, and motivate them to think innovatively. By encouraging students to tap into their potential, the competition seeks to inspire them to make a lasting impact on society and drive positive change through the creation of impactful solutions for the challenges of tomorrow.
"The partnership between Universiti Malaya's STEM Centre and Samsung Malaysia equips future leaders with vital skills, fostering innovation and digital literacy to drive a STEM-based economy. This collaboration is instrumental in cultivating an advanced nation, addressing complexities and supporting impactful solutions. By combining our expertise, we can empower youth to think innovatively, creating a sustainable and better world," said Ir. Dr Mas Sahidayana Mohktar, Director of Universiti Malaya STEM Centre.
The focus for 2023 themes are three critical social issues: 'Education & Learning', 'Environmental & Sustainability', and 'Health & Well-Being'. By prioritizing these pressing concerns, the competition aims to stimulate critical thinking among students and inspire them to develop innovative solutions that can bring about positive societal change.
'Education & Learning' theme addresses barriers and challenges to equal educational opportunities. By encouraging students to think creatively, the competition empowers them to enhance access, quality, and inclusivity in education, contributing to a more equitable and inclusive system.
'Environmental & Sustainability' remains a top priority, emphasising the urgent need to protect our planet. The competition motivates students to generate innovative ideas and initiatives that promote sustainable practices, conservation, and environmental responsibility, empowering them to be catalysts for positive change and advocates for a more sustainable future.
'Health & Well-Being' as a social concern in 2023 highlights the significance of promoting physical and mental well-being in communities. The competition inspires students to explore innovative approaches for addressing health issues, improving healthcare accessibility, and promoting healthy lifestyles, aiming to cultivate student-led initiatives that positively impact individuals and communities, leading to a healthier and more resilient society.
By addressing these three critical social issues, Samsung Malaysia's Solve for Tomorrow program in 2023 aims to empower students to become active contributors in shaping a more inclusive, sustainable, and healthier future for their communities and beyond.
Solve for Tomorrow 2023 requires participants to present an idea and innovative solutions that address one of the three themes, all of which play a crucial role in our nation's progress. Each group of three students will need to describe the problem they want to solve and explain how STEM can be applied to address this problem in 1000 words. Samsung Malaysia and Universiti Malaya will assess the entries based on several criteria, such as issue relevance, creativity, feasibility of ideas, application of STEM, and presentation of innovative solutions.
The shortlisted entries will be announced on Samsung Malaysia's Solve for Tomorrow website in September. The shortlisted participants will receive assistance from mentors and experts to enhance and create prototypes of their ideas at a Design to Win Workshop. The winners will be chosen through a competitive pitch process in December 2023 and awarded the following prizes:
First Prize: Samsung products worth RM12,000 for their school and RM6,000 per member.
Second Prize: Samsung products worth RM10,000 for their school and RM5,000 per member.
Third Prize: Samsung products worth RM8,000 for their school and RM4,000 per member.
Consolation Prizes: Two teams will receive Samsung products worth RM4,500 for their schools and RM700 per member.
Solve for Tomorrow is now open for registration here, participants will have until 22 September 2023 to submit their entries.
Stay updated with the latest information by following the official Samsung Malaysia Facebook, Instagram, Twitter and TikTok. You can also watch the winning presentations from last year's winners at Solve For Tomorrow – Winners | Samsung Malaysia.
For more information about Solve for Tomorrow, please visit https://www.samsung.com/my/solvefortomorrow/2023/.