Samsung is globally known for pioneering TV technology, each year aiming to improve the picture quality with the latest Neo QLED 8K. Whether its backlight control and contrast levels or calibration and depth enhancing, all of Samsung's features work collectively to present pristine image quality.
This year's Neo QLED 8K lineup includes features that produce the most "real life" images yet, taking its picture quality to another level. Between the updated Neural Quantum Processor 8K, the new AI upscaling feature and the new calibration app, the consumers' on-screen experience becomes a true reality, allowing them to easily manage their on-screen experience in a much more personal manner.
To fully grasp the technologies and features behind the 2022 Neo QLED 8K, Samsung Newsroom is showcasing them in a dynamic graphic format for easy comprehension.
14-bit Contrast Mapping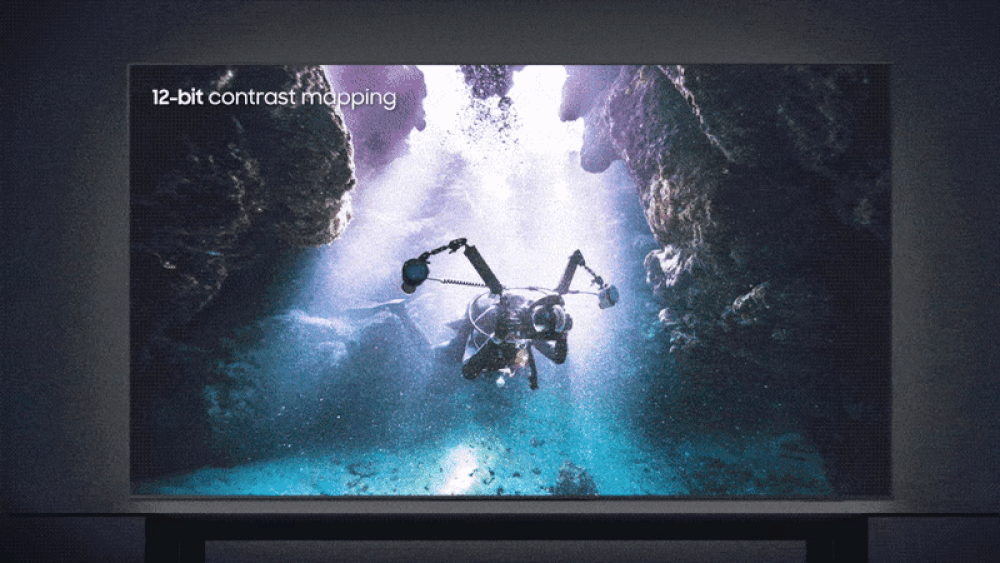 The 2022 Neo QLED 8K panels are built to provide extreme details in all types of scenes with the newly added 14-bit contrast mapping, building on top of the existing 12-bit control offered in 2021. The result is a new 8K screen that is capable of showing extraordinary picture quality with more contrast and control over details. The contrast and difference in detail are evident between last year's model and this year's Neo QLED 8K. Even with similar specs, such as Mini LEDs and dimming zones, the 2022 Neo QLED 8K allows us to be aware of intricate scenes and details that were not recognizable before. As shown above, 14-bit contrast mapping allows us to see the fine details on the surface of the water as well as the granular texture of the rocks under water.
Real Depth Enhancer
When the eye is focused on the object, it directs its attention to the object, focusing on the sharpness, clarity and texture of the object while maintaining the background. The 2022 Samsung Neo QLED 8K's Neural Quantum Processor 8K acts quite similarly through its new feature, the Real Depth Enhancer, which increases overall contrast and definition of the object — creating a greater sense of depth and making the images pop.
As you can see in this example, the Real Depth Enhancer naturally guides the consumers' eyes to focus on the object in front of them, creating depth and allowing the rhinoceros to truly stand out from the background.
Smart Calibration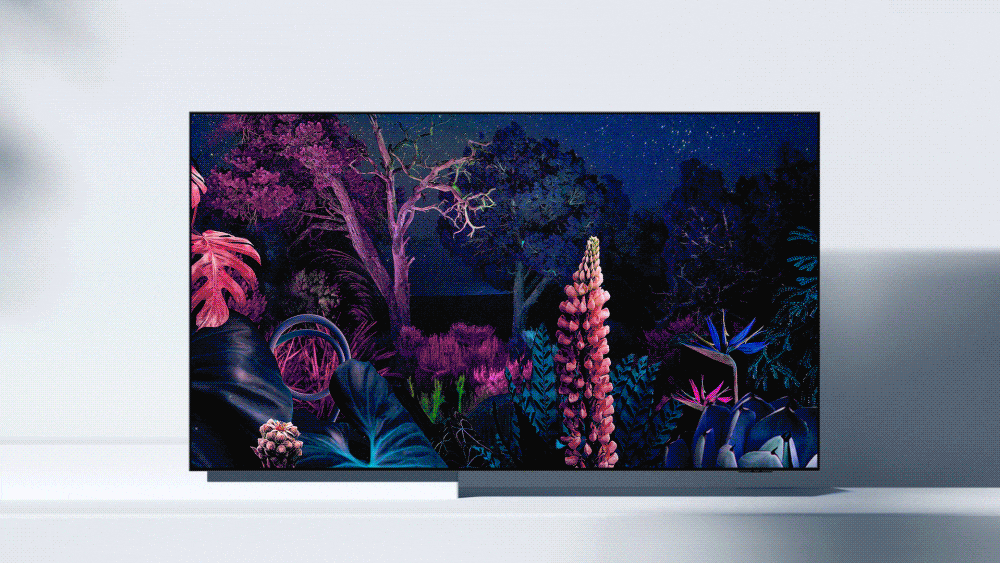 With a new year of image quality improvements, comes a new sense of control for Samsung Neo QLED 8K. Now, viewers can calibrate and optimize their display from the menu bar or through the Smart Calibration app on their smartphone.[1] With Basic Mode, the app offers calibrated images in 30 seconds, while Professional Mode offers thorough image calibration and optimization within 5 to 8 minutes. Both modes require a simple one-step process from the users' part to optimize the on-screen image. As shown here, the Professional Mode's enhancement is very apparent, allowing Neo QLED 8K viewers to take advantage of its premium hardware and AI upscaling technology.
Ready to elevate your viewing experience? To purchase, head on to https://www.samsung.com/my/tvs/all-tvs/?neo-qled-tv and stay updated on our latest deals!
| | |
| --- | --- |
| Model Code | Recommended Retail Price (RRP) |
| 85'' Neo QLED 8K QN900B | RM49,999 |
| 75'' Neo QLED 8K QN900B | RM34,999 |
| 65'' Neo QLED 8K QN900B | RM23,999 |
| 85'' Neo QLED 8K QN800B | RM33,999 |
| 75'' Neo QLED 8K QN800B | RM24,999 |
| 65'' Neo QLED 8K QN800B | RM18,999 |
| 55'' Neo QLED 8K QN700B | RM12,499 |
[1] Requires Galaxy S, Note, Z Flip or Z Fold series models released after January 2019, or an iPhone that supports Face ID. Supported models may differ depending on the situation. For more information, please check the product manual at samsung.com/support.