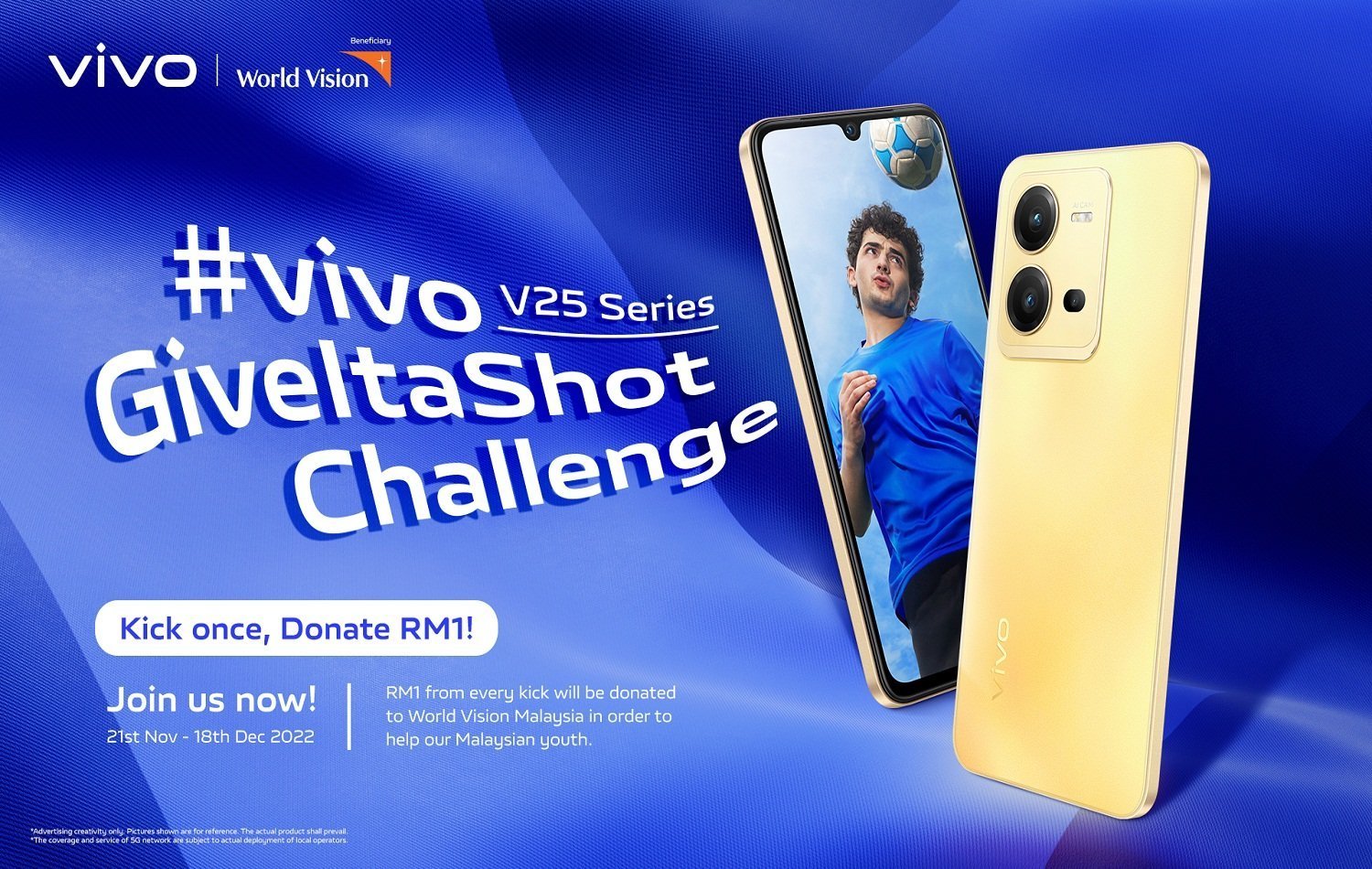 Kuala Lumpur, 7 December 2022 – In light of the Qatar World Cup football frenzy, vivo, the sole mobile phone industry official sponsor for the FIFA World Cup Qatar 2022TM is collaborating with World Vision Malaysia to organise a 'Give It a Shot Challenge' to help underprivileged children in Malaysia. The campaign encourages Malaysians to help the needy by recording a video of themselves kicking a football and upload the content to social media. With every video uploaded, RM1 will be donated to World Vision Malaysia.
Established in 1997, World Vision Malaysia is a child-focused humanitarian organisation dedicated to tackling issues related to poverty and injustice. Some key actions by the organisation include community development, advocacy and emergency response.
vivo has always been supportive towards public welfare activities, especially towards the youths, who are the future of humanity. Through this collaboration with World Vision Malaysia, vivo hopes to be a channel of support to create a better future for Malaysian children.
To participate, just follow these three simple steps:
Step 1: Record a video of you kicking a ball.
Step 2: Upload the video to any social media (Facebook, Instagram, TikTok) with hashtag #vivogiveitashotchallenge and #vivoMYxFIFA. Ensure the account is set 'open to public'.
Step 3: Tag 2 of your friends in the caption to join the good cause.
For more information, please follow vivo Malaysia's official Facebook Page.