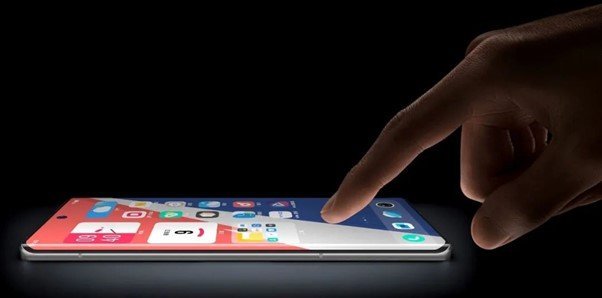 vivo's innovative fingerprint recognition technology contributes to high market share in the industry
Kuala Lumpur, 6 September 2022 – vivo continued to rank first in the first half of 2022 in the China market, according to data released by Counterpoint. In the highly competitive market, during the first quarter of 2022, vivo ranks first as they captured a 28.2% share of the mid-to-high-end ($250-$399 price range) smartphone market. In the second quarter, vivo achieved a year-on-year increase of 91% in sales in the entire China high-end market (more than US$400), and its share increased from 6% to 13%, becoming the high-end brand second only to Apple in China.
vivo is rising to become the new leader of China mobile phone brand, both in the two core areas of the overall and the high-end market. One contributing factor is attributed to the technical innovation behind its products.
As an important innovation field that vivo has continued to lead for many years, fingerprint recognition not only became one of the important identification marks of vivo technological innovation by users, but it also enriched vivo "technical shelf" and has become the flagship product of vivo. The feature is one of the important technical fulcrums for differentiating competitiveness and improving user experience. Owing to this continuous leading innovation advantage, vivo is able to gain victory in the industry while achieving a series of "invisible champions" in the field of technological innovation.
Looking back, 2017 is an important "inflexion point" for the mobile phone industry – after five years of continuous high-speed growth, the China mobile phone market is about to enter a new cycle of "mature and popularisation". One of the manifestations is the slowdown of users' replacement, hence the China mobile phone market had to undergo a transition period from explosive growth to product, experience, and brand confrontation.
Since then, vivo began to explore a path of "front-end" and "radical" technological innovation that seeks to be more autonomous. For instance, vivo launched the first exploration of the screen fingerprint solution, laying the groundwork for the innovative advantages of fingerprint recognition technology and the ultimate full-screen experience. Even after five years, the mobile phone industry has not yet stepped out of the plateau, but the situation has changed on two points.
First, the high-end market is becoming more attractive to users; second, vivo's fingerprint recognition technology has helped vivo succeed in the high-end market, especially when the folding screen mobile phones launched by various companies lack the same unlocking experience as high-end flagship models.
In response to the rising enthusiasm among users in the high-end market, Counterpoint research analysts believe that more consumers tend to buy high-end smartphones to avoid frequent upgrades. It is without a doubt that users will have clearer expectations for all-rounded top experience and leading technological innovation when purchasing high-end mobile phones. The two points also corresponds to two significant advantages of vivo high-end products.
Firstly, innovative breakthroughs are enough to meet users' phone replacement expectations. vivo's continuous investment in the four major technical tracks of design, imaging, system, and performance as well as its continuous leadership in subdivided technology tracks such as fingerprint recognition, have enabled vivo to have sufficient capabilities in maintaining intensive innovation related to strong user experience. In the second quarter of 2022, vivo X80, S15 and iQOO 9 accounted for 29%, 20% and 9% of the total domestic high-end market sales respectively, which directly consolidated vivo basic market in the high-end market.
Secondly, the long-term cycle led by improved technology. The domestic phone replacement cycle has increased from 24.3 months at the beginning of 2019 to 31 months, resulting in most users preferring to purchase products with the industry's most cutting-edge and advanced innovative technology applications.
The ultrasonic 3D wide-area fingerprint technology used on the iQOO 8 series, vivo X80 series, and X Fold enables mobile phone screens to have a wider and larger fingerprint recognition area for the first time, and it is still only exclusively owned to vivo since its release a year ago. This significant leading technology feature has become an important positive factor in users' purchasing decisions.
To vivo, the users' demand for a full-screen experience and frontal recognition is a deterministic demand, while the fingerprint recognition on the screen provides a more convenient and friendly experience, thus making it the perfect solution. Therefore, vivo boldly abandoned the back and side fingerprint recognition solutions while investing in screen fingerprint technology.
Positive market feedbacks also encourage vivo to research further on the screen fingerprint technology. In 2018, the vivo X23 adopts the fourth-generation photoelectric screen fingerprint and integrates screen fingerprint DSP acceleration technology, which improves the recognition efficiency and unlocking speed while solving the difficult problem of fingerprint module recognition in extreme scenarios such as wet or greasy hands. In 2019, vivo X30 Pro is equipped with a new generation of GX screen fingerprint recognition technology, and the user's experience of sensitivity and accuracy during use has been improved. In 2021, the ultrasonic 3D wide-area fingerprint technology on iQOO8 allow users to perform fingerprint recognition for the first time without being restricted to a specific narrow area, enabling comfortable and convenient blind operation.
Today, the ultrasonic 3D wide-area fingerprint technology commonly used on vivo flagship models not only expands the fingerprint recognition area by 11.1 times compared to single-point optical fingerprints, but also unlocks faster to 0.2 seconds, and can be entered with a single press. In addition, compared with the 1/1 million crack rate of the iPhone front 3D camera, the two-finger recognition crack rate is as low as 1/2.5 billion, and the security of encrypted content and payment verification is also greatly improved. In April 2022, vivo applied 3D ultrasonic dual-screen fingerprint technology on its first folding smartphone – vivo X Fold, breaking the fingerprint recognition innovation gap of folding screen mobile phones for three years.
Statistics from CINNO Research show that in the second quarter of 2022, the sales of folding screen mobile phones in the China market reached 587,000, a significant increase of 132.4% year-on-year. Among them, Huawei, Samsung and vivo occupied the top three domestic folding screens, with a share of 53.7%, 16.6% and 10% respectively. Among them, the vivo X Fold is the top three domestic folding screen mobile phone sales in the second quarter with a single product terminal since its release in April 2022.
Adhering to the user-oriented "design-driven" and the firm technology's "long-termism", these two most simple and most subtle methodologies combine to pave the way for vivo technological innovation, and constantly promote vivo from "innovation forerunner" to "innovation leader".