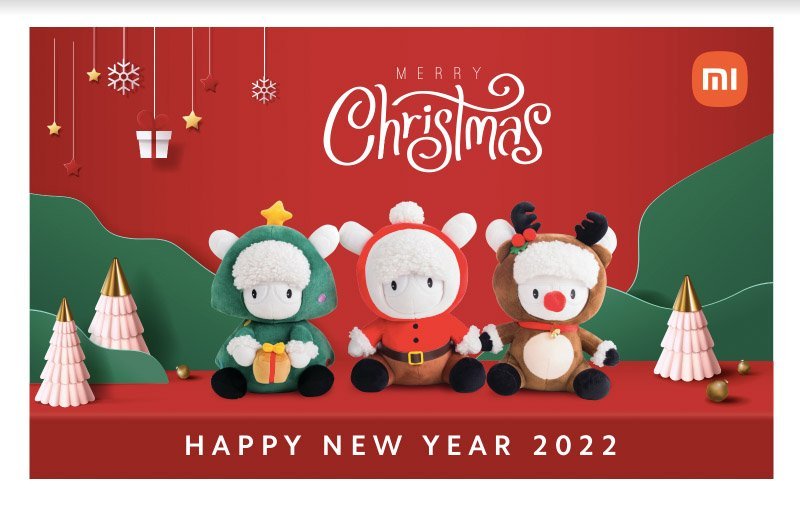 Your exclusive guide for the perfect Christmas gift for you and your loved ones;
Enjoy great deals on selected Xiaomi smartphones and products this 12.12 and with Xiaomi Year-end Holiday Deals.
This year-end, celebrate the festivities with amazing devices from Xiaomi. With a wide range of smartphones and smart home products on sale, Xiaomi offers you and your loved ones innovative products that will brighten up the holidays!
Here is our exclusive gift guide with some of our best products:
Share the gift of Cinemagic Experience
The perfect gift for content creation, Xiaomi 11T continues the mission to make Cinemagic available to everyone by offering features such as a high-resolution 108MP triple camera, along with a suite of AI-powered tools and a 67W wired turbo charging to boost your creativity and productivity.
Share the gift of Style
Xiaomi 11 Lite 5G NE:
Add a little color this Christmas with the Xiaomi 11 Lite 5G NE. "Own Your Style" with this unique and stylish innovative device, combining flagship features with outstanding design. Xiaomi's slimmest and thinnest device comes in 4 unique colors to choose from – Truffle Black, Bubblegum Blue, Peach Pink and Snowflake White.
Share the gift of Creativity
Inspire creativity for the new year with Xiaomi Pad 5. Versatile as a productivity tool for both work or the classroom, but doubles as a premium mobile entertainment experience.  Xiaomi Pad 5 is a portable workstation packed with premium features to empower users to Play hard, work smart.
Share the gift of Active Lifestyle
Stay active and hit goals with the latest addition to Xiaomi's wearables, Redmi Watch 2 Lite , in the new year. This brand new smartwatch not only comes in a stylish look but also features all-around health and fitness features, making it the perfect companion for new users.
Share the gift of Perfect Audio Experience
Enjoy all your favourite holiday tunes with the new Redmi Buds 3 Pro. The ideal travel companion, Redmi Buds 3 Pro will last you an entire day. Offering up to 6 hours of battery life on a single charge, while in-case charging can extend its use for an ultra-long 28 hours.
Share the gift of Comfort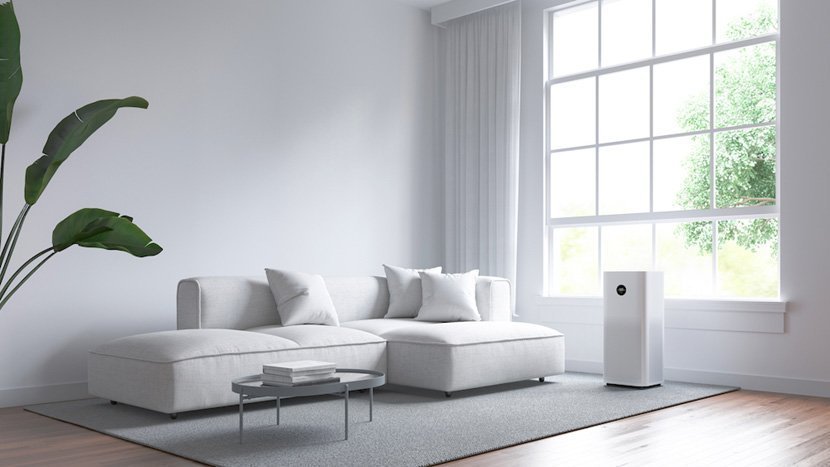 Start the new year in comfort with cleaner and fresher air at home with Mi Air Purifier Pro H. Its tower design is made to circulate indoor air effectively, and combined with its triple layer filtration system and true HEPA filter, you can be rest assured that you or your loved ones' homes will be free from smoke, dust, pollens, mold spores, germs, virus, odors and even pet dander.
Share the gift of Perfect Hair
Look good and feel good this Christmas with Xiaomi's Mi Ionic Hair Dryer H300. Small and lightweight, this hair dryer is convenient while traveling. The Mi Ionic Hair Dryer H300 also offers anion protection (50 million anions) to protect hair cuticles and neutralize hair static, and is equipped with a 57ºC temperature control technology.
Share the gift of Smart Viewing Experience
Enjoy the perfect viewing experience at home this Christmas with Xiaomi's range of premium smart TVs. Taking quantum leaps ahead in technology, Mi TV Q1 75″ and Mi TV P1 Series are designed to offer superior functionalities and immersive picture quality, while unlocking newer and evolving technologies, the display emits pure colors, and enhances image vibrancy producing bigger, brighter and crisper visuals.
Buy your very own Xiaomi TV via Lazada or Shopee.
Special Festive Deals
As the holiday season draws near, Xiaomi looks to end the year strong by giving special deals to customers and Xiaomi Fans here in Malaysia. Those keen can look forward to shopping for their favorite and the latest Xiaomi products at very special prices, as well as receive exclusive free gifts when they purchase selected Xiaomi smartphones and AIoT products.
Shop 'til You Drop Online with Xiaomi's 12.12 Deals
Just in time for your last minute holiday gifts, Xiaomi is back with special double digit deals on December 12. Exclusively on official stores on Lazada and Shopee, Malaysian customers and Xiaomi Fans can get amazing deals on their favorite Xiaomi smart products.
Check out Xiaomi's 12.12 deals1 below:
12.12 Deals are exclusively available on official Xiaomi stores on Lazada and Shopee, for one day only on December 12, 2021. While stocks last.
Reminder: Xiaomi Holiday Deals In-Stores
Xiaomi's holiday deals are still happening exclusively in stores. From now till January 2, 2022, Malaysians can enjoy special deals on Xiaomi's latest smartphones and AIoT products at all official Xiaomi Stores and authorized dealers nationwide. Customers who shop during this festive season will also stand a chance to take home a FREE Mi TV P1 43" and many other free gifts.
Check out Xiaomi's special holiday in-store deals2 below:
Special deals and free gifts are available during this campaign period from 26 November, 2021 to January 2, 2022, while stocks last. Only available at Authorized Xiaomi Stores in Malaysia. Terms and conditions apply.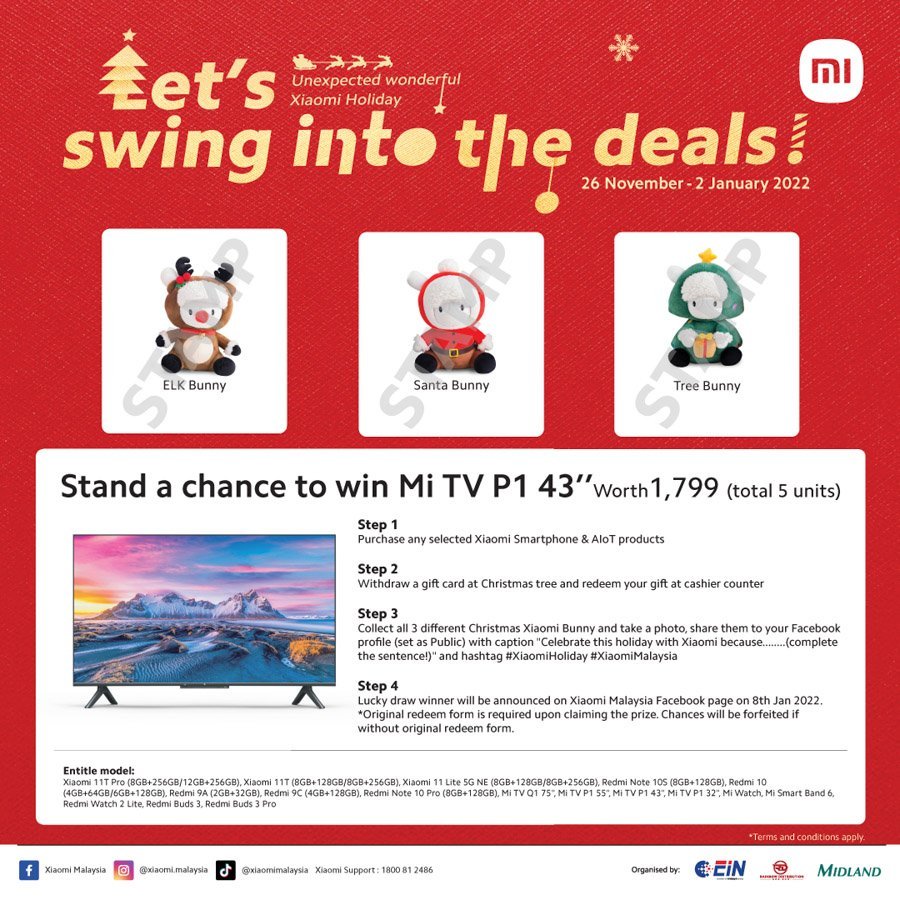 *Collect all THREE different Christmas Xiaomi Bunnies to stand a chance to win a FREE Mi TV P1 43″ (worth RM 1,799)
Purchase any selected Xiaomi Smartphone and/or AIoT product
Draw a gift card on the Christmas tree (at authorized Xiaomi stores) and redeem your gift at cashier counter
Collect all 3 different Christmas Xiaomi Bunnies, take a photo and share them on your Facebook profile with the caption below and add the hashtags #XiaomiHoliday #XiaomiMalaysia

"Celebrate this holiday with Xiaomi because ___________ (complete the sentence)"

FIVE lucky winners with the most creative post will be selected to win the FREE Mi TV P1 43″. The winners will be announced on Xiaomi Malaysia Facebook page on January 8, 2022.
Stay tuned to Xiaomi's Facebook page for the latest news, updates and promotions.