You might feel the days are longer when you spend most of the time at home – it is the same four walls facing you while eating, sleeping or working. But thankfully, it doesn't take much effort to turn a monotonous routine to exciting new experiences by adding an unconventional twist to your everyday's life. With The Sero at home, you can view your mobile content on a rotating TV, enjoy online lessons, tour the world from your room and more!
Let's dive into more details on how The Sero can inject fresh experiences and make staying at home enjoyable for the whole family:
Blend Seamlessly Into Your Home Space
The Sero is designed to serve not only as a TV, but also as a lifestyle object. No matter how you use it, The Sero TV is a space-saving and stylish addition to any home's design. By enabling Portrait Mode, users are able to load up a number of animated clock face designs, posters and a sound wall to deliver a range of different standby display features when the TV is in screen saver mode.
Also, we bet you never thought about moving your TV in such an easy way before. With The Sero wheels, it's so convenient to roll from living room to kitchen and kitchen to your room. You can easily turn your kitchen into an entertaining classroom by adding a life-size guide to help you through cooking recipes and, empty spaces in your home to become a cool private gym, fully equipped with a virtual trainer.
Mobile Content Just Got Bigger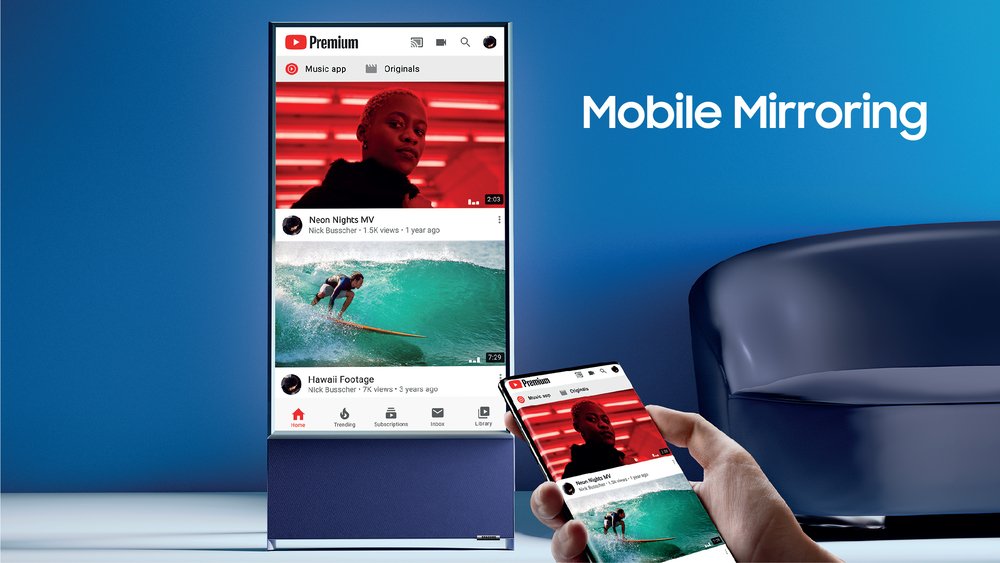 During this new normal life, you might be spending more time on social media on your smartphone with a vertical orientation, as well as the horizontal orientation Netlfix or Youtube content at home. Now, visualize there is a TV that is bigger and better than a smartphone or tablet, optimized to display this content that was originally created for smartphones.
Yes, The Sero can rotate between horizonal and vertical orientation to suit user needs on top of streaming online contents. You no longer have to strain your eyes trying to focus on movies, article and social media feeds being displayed on the phone – simply cast it to The Sero and share with your companion.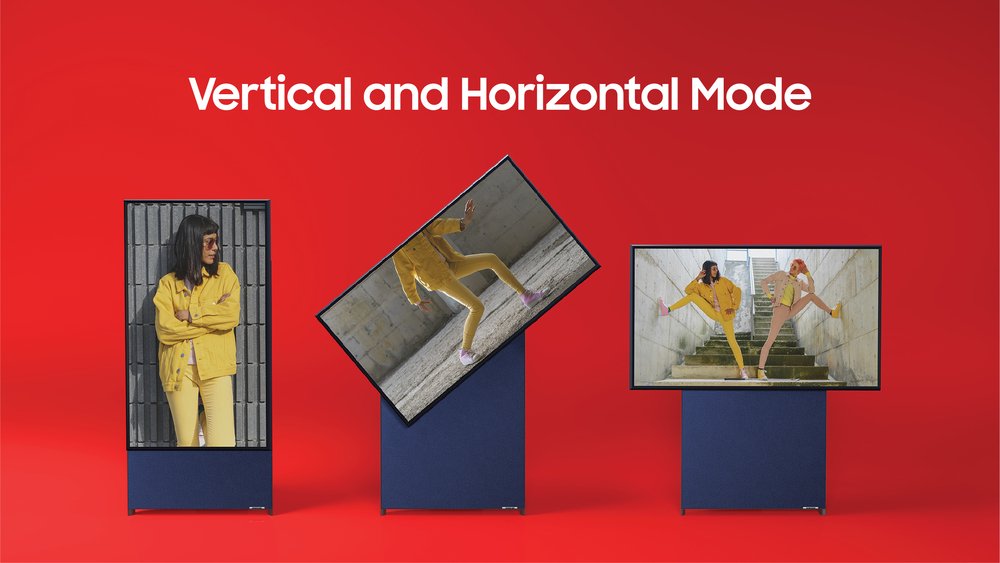 Jump Into a Virtual Travel Tour At Your Home
While the Covid-19 pandemic has brought traveling to a halt, and you have a wanderlust soul that keeps longing to travel. The Sero TV can actually help to ease this travel bug and allow you to visit some places without having to leave your home. Google Art and Culture is one of the amazing platforms to virtually walk historic sites and "choose your own adventure" for how you explore and navigate the site.
Instead of visit Google Arts and Culture through your smartphone, you can explore in a QLED picture quality and 4K upscaling's TV. The QLED picture quality in The Sero can make content like 4K videos of foreign places and travel documentaries more lifelike so users can "travel" and experience new places from the comfort of their living room.
Rich Sound for Immersive Audio Experience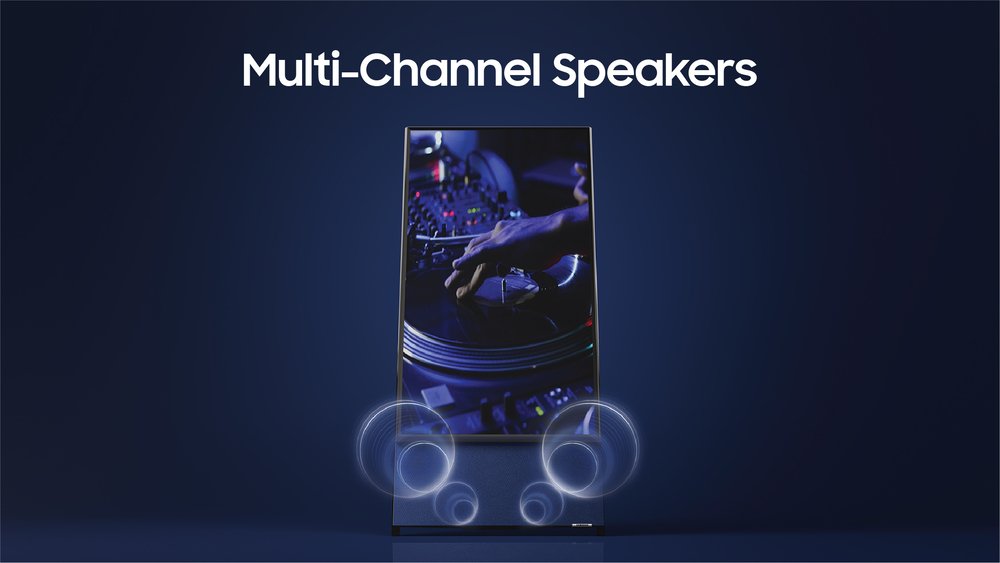 Another incredible feature – The Sero delivers sound for exceptionally robust, base-enhancing audio experience. Unlike other TVs, The Sero's speakers are located under its vertical stand. Its woofer speaker is supported by a passive radiator to offer deeper and richer bass sounds.
With that, you will be able to amp up the sound for a full entertainment experience, be it streaming music, movies, playing game or watching your favourite shows. Brace yourself for an immersive sensation that enhances the scene with up-firing speakers that provide incredible surround sound. Hearing all the details exactly as you would in real life while giving you the feeling of actually "being there".
Modern design, outstanding picture, sound quality and usability, all in an attractive package that sets off your home experiences ­­– Samsung delivers it all in The Sero. For more information, visit Samsung Malaysia website.