Short films are the best option when you can't afford to binge through a full feature movie or just need a pick to fill the time. They are not only brief, with brilliant screenplay, but also convey the right amount of story to keep us hooked to the screen. You can stream them from anywhere and if you own a Smart TV, you can even stream them on a bigger screen via entertainment platforms like YouTube.
Thanks to technology, short films have also become the way to go for aspiring filmmakers to kickstart their careers. The Samsung Galaxy S21 Series 5G for example, is capable of recording smooth, ultra-sharp 8K videos, with a pixel density that is even higher than most cinema movies.
In celebrating the new release of short films from Samsung and much-admired directors, here we list 4 brilliant works that are set to inspire, entertain and may even leave you teary-eyed with deep emotions:
1. Princess & Peppernose Directed by Joe Wright
A short film by Joe Wright, the director of Pride & Prejudice, Atonement, and Darkest Hour, the recently released Princess & Peppernose is probably his most personal project yet.  Princess & Peppernose is a tale of a princess in search of love who defies convention to pursue her own desires. The heart-warming musical – which accumulated over 4.4 million views in just a month – uses puppetry and live-action choreography to tell its unique story and capture the audience with its out-of-the-world visuals.
Watch it at https://www.youtube.com/watch?v=6wMFRdQaSOg
2. Kids of Paradise Directed by Sha Mo
 In this newly released short film, China's rising director Sha Mo, known for Love Will Tear Us Apart and My Huckleberry Friends presents a story that delivers emotion and heart, and one that everyone can find a connection with. Kids of Paradise is a 13-minutes film, offering Sha Mo's poetic capture at conflicts between children in a small school by the countryside. The film truly shines through its theme of peaceful coexistence in a world full of differences, giving us a lesson for the future.
Watch it at https://www.youtube.com/watch?v=NeXgY76u3hE
3. Close Shave Directed by Neoh Chin Shim 
Directed by Malaysia's own Neoh Chin Shim, Close Shave is a playful and entertaining short comedy film about a worker struggling to adapt to the new norm of working from home. The director was inspired by how life can still be interesting, even though we are stuck in a small space at home – something that most of us can easily relate to. Be ready to gasp and laugh at the main character's antics and relate as he goes through the day in his small apartment yet filled with adventure.
Watch here at https://www.youtube.com/watch?v=MqLyA1Q2vfY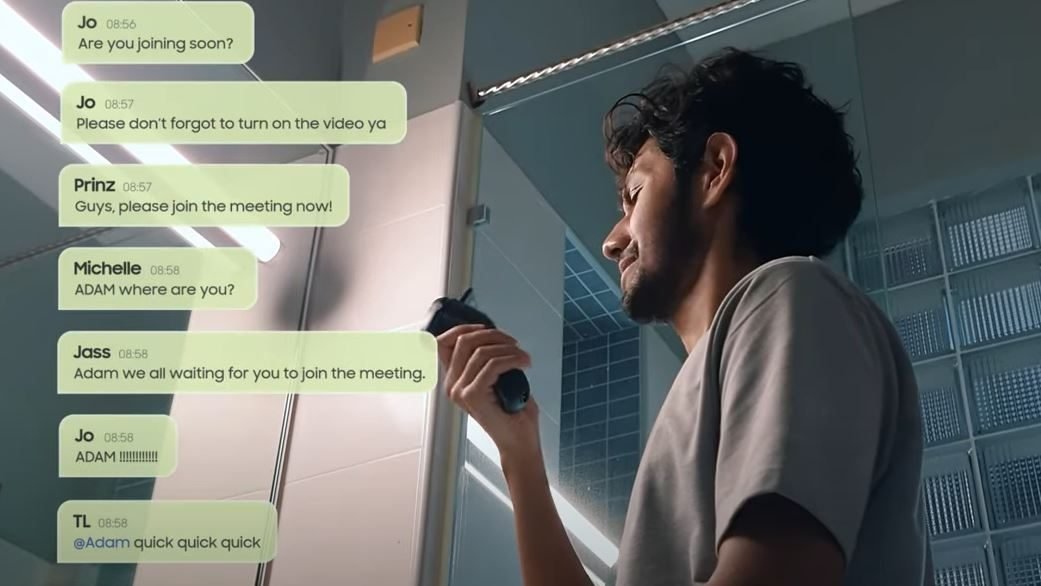 4. Julian and His Magical Skates Produced by Ensemble Worldwide Malaysia
Illustrated entirely on a Samsung Galaxy Note8, this is the story of a boy named Julian who did what he couldn't, with his magical ice skates. If the name is familiar, that is because the story is inspired by Julian Yee who represented Malaysia at the PyeongChang 2018 Olympic Winter Games. Against all odds, Julian is today an Olympic contender in a sport that isn't even common in Malaysia. The 2-minute short aims to inspire others to break barriers to fuel meaningful progress and realise their dreams, even from what seemed impossible at first.
Watch at https://www.youtube.com/watch?v=npBbF7Ibdx0&t=2s
Stream YouTube on big screen with Samsung QLED Smart TV
As more content creators with professional video production crews found audiences on platforms like YouTube, we're bound to discover and be entertained by more of these high-quality videos and films.
Amplify your YouTube experience by watching on the big screen with a Samsung QLED Smart TV that is optimised with innovatively tiny Quantum Mini LEDs and features that make it great for those watching in dark or bright environments, in wide seating arrangements, or for gaming.
Grab your own Samsung Neo QLED 8K Smart TV today and enjoy free Touch 'n Go eWallet credit and Slim Fit Wall Bracket via the Samsung 'Smarter Gifts for Celebrations' year-end promotion. Visit https://www.samsung.com/my/smartergifts2122/ for more information on the offers.