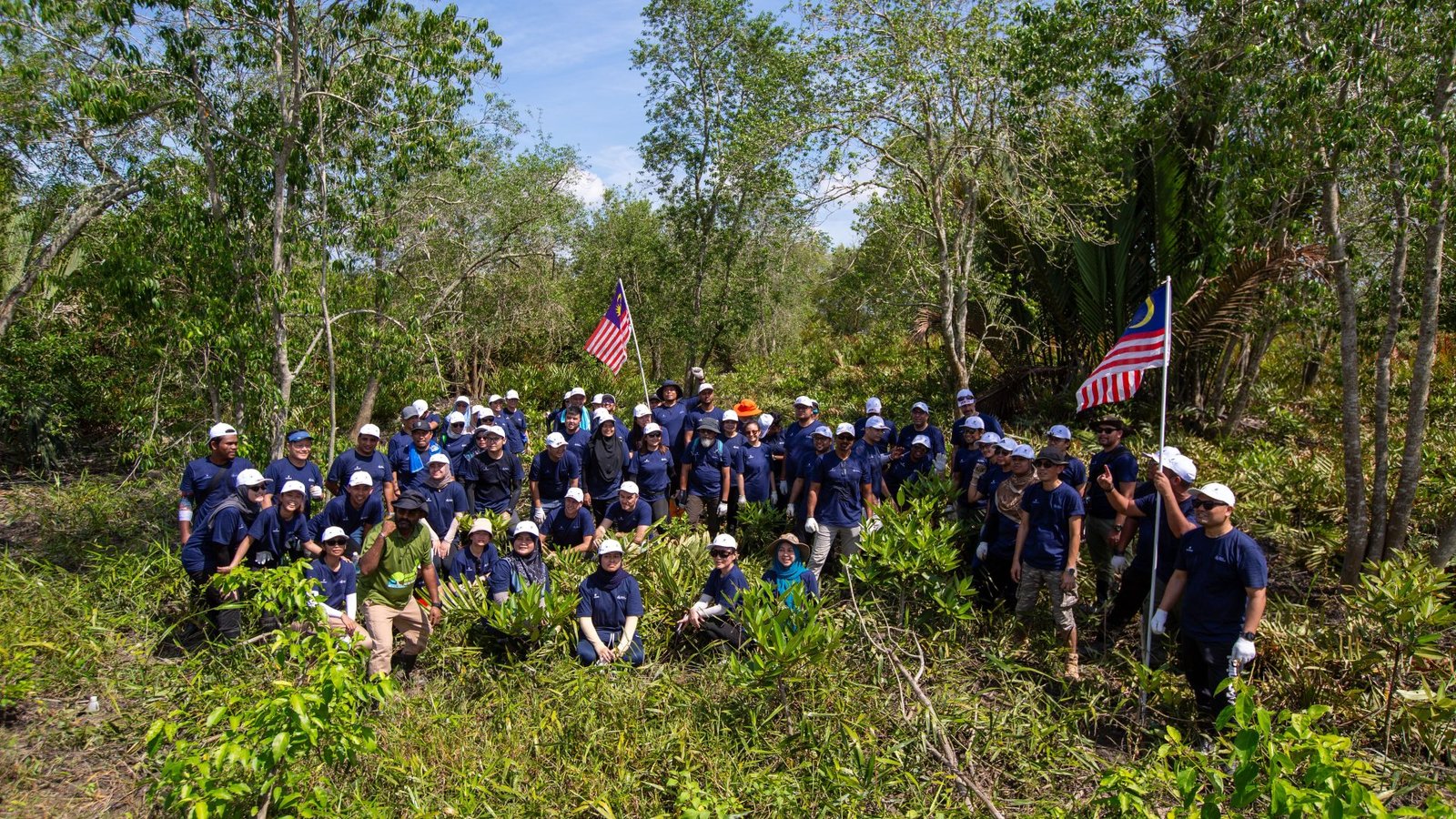 Rural coastal area and local community protecting it now covered by Malaysia's 5G network
Sensors used to monitor the conditions of the mangrove forest site are using 5G to send data on site conditions to a cloud-based dashboard
Network coverage made possible by the technology used for DNB's 5G network in Malaysia, which has resulted in extensive coverage that includes rural areas
Ericsson's (NASDAQ: ERIC) flagship mangrove forest reforestation project in Malaysia is now connected to the country's 5G network, establishing the foundation for future applications in industries such as agriculture.
Located along the riverbank of Kampung Dato Hormat in Sabak Bernam, Ericsson's Connected Mangroves is a United Nations Framework Convention on Climate Change award-winning project that began as a humble initiative in 2015 to give back to the country in conjunction with what was then Ericsson's 50th anniversary in Malaysia.
The livelihood and safety of the Kampung Dato Hormat community were earlier threatened by coastal erosion and flooding due to deforestation of the mangroves but Ericsson's Connected Mangroves project, has helped to improve marine biodiversity and uplift the local economy. The reforestation of the area now also offers the community better protection against flooding, as well as animal intrusion, since the wildlife have had their habitat restored.
The survival rate of mangrove saplings was only 40 per cent when traditional planting methods were used during earlier reforestation efforts. Ericsson introduced an Internet of Things (IoT) solution with the use of sensors, supported by mobile broadband and cloud technologies, to provide real-time information about soil and water PH and salinity levels. As a result, the mangroves reached an 85% survival rate only two years after planting. Since then, the mangrove forest and marine life are thriving again.
Ericsson commemorated this year's Independence Day with its ongoing commitment to the environment which saw volunteers from Ericsson and Digital Nasional Berhad (DNB), with the support of the local community, planting an additional 500 mangrove saplings in the area.
This brings the total planted in Sabak Bernam to 5,000 mangrove trees, which are now also connected to the 5G network via sensors.
David Hägerbro, Head of Ericsson Malaysia, Sri Lanka and Bangladesh says: "The 5G connectivity also opens many other possibilities in livelihood and education for the community of Kampung Dato Hormat, who have been the guardians of the mangroves. The connectivity Ericsson has delivered for the mangrove forest and the community also provides the foundation for other possibilities in other areas of conservation and agriculture."
"As a key enabler for digitalization, connectivity democratises access to information and education. 5G will be a catalyst for Malaysia's digital transformation, even in rural areas which has been made possible with how the 5G network is being rolled out in Malaysia using Ericsson's industry-leading technology."
"Malaysia began offering commercial 5G services in December 2021 and the technology used by Ericsson for the rollout of the network has resulted in a rapid rate of coverage over populated areas, which is currently over 66 per cent.