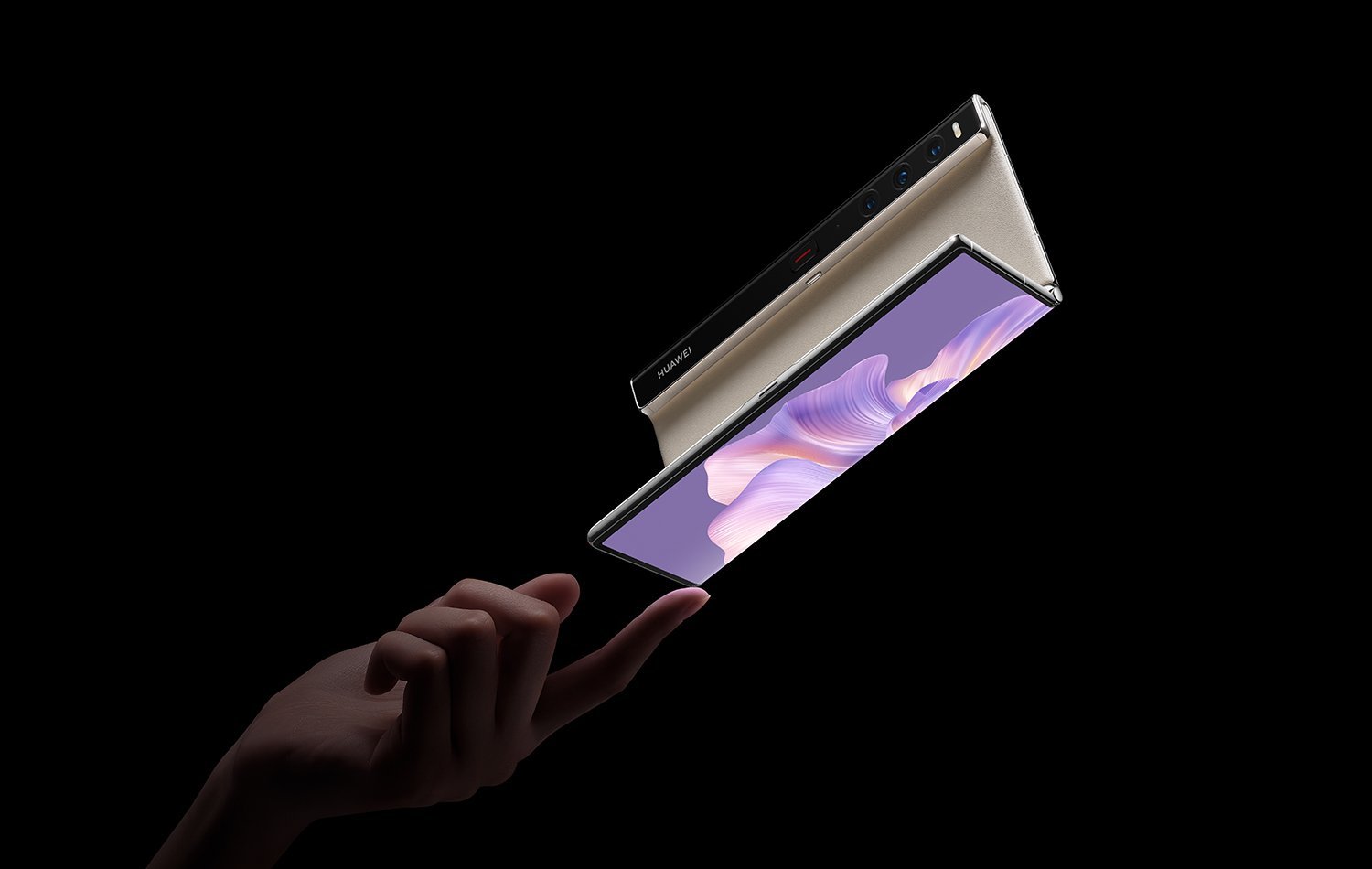 Furnishes an ultimate experience with the brand-new flagship foldable smartphone
KUALA LUMPUR, 19 May 2022 – HUAWEI today announced the launch of its new generation flagship foldable smartphone, HUAWEI Mate Xs 2 in Malaysia. By leveraging its strengths of being ultra-light and ultra-thin, ultra-flat and ultra-reliable, the smartphone aims to offer a better, smarter and revolutionary experience to the consumers. HUAWEI Mate Xs 2 is available in two elegant colourways, each with a different leather pattern, which complements one another: Black, with crosshatch leather texture and White, with natural leather texture.
Ultra-thin, Ultra-flat and Ultra-reliable: Bringing Ultimate Experience
Thanks to industry-first lightweight materials, the HUAWEI Mate Xs 2 has a lighter and more seamless body, achieving an ultra-light and ultra-thin body that only weighs 255g with a thickness of 5.4mm, which is close to the weight of a typical smartphone on the market. By employing its first 3D Fibreglass Design, the smartphone achieves a fusion of aesthetics of colours and textures alongside its lightweight body, giving the smartphone excellent strength and fracture toughness.

Featured with the HUAWEI-exclusive new generation New Falcon Wing Design, HUAWEI Mate Xs 2 gives an ultra-flat form factor for a foldable smartphone. Through the industry's first Double-rotating Falcon Wing Hinge, the hinge's movement trajectory and the screen are precisely synchronised via the fixed-length linkage control, making the screen as flat as a mirror. The smartphone comes with a 19:9 ratio when folded that provides a comfortable grip,

delivering a smooth, pleasant holding experience. Unfolded, HUAWEI Mate Xs 2 is light and dainty; folded, it is unibody with a wrapped design. All in all, HUAWEI Mate Xs 2 brings consumers more exploration and imagination.

HUAWEI Mate Xs 2 adopts both an industry-first Composite Screen and high-performance materials, making it an excellent shock absorber and buffer. This shock barrier improves the phone's resistance to drops, crushing or impacts while further enhancing the durability and reliability of the device, giving consumers peace of mind. Thanks to its unique screen structure, the phone has taken great strides forwards from its previous generation.
Smart Multi-window: Easier Interactions and Higher Efficiency
Thanks to the new dynamic folding visual effect and the upgraded Smart Multi-Window, HUAWEI Mate Xs 2 presents an innovative interactive experience. The Split-screen Function empowers the smartphone with multitasking capabilities, enabling collaboration and interaction between different applications for better continuity. It also supports using two applications in parallel, which allows users to increase efficiency and operate freely. Moreover, HUAWEI Xs 2 also comes with a Swipe Gesture which supports easy access and control of the floating windows, allowing buttery-smooth operations with one quick swipe.
66W HUAWEI SuperCharge: Delivering a Long-lasting Battery Life
HUAWEI Mate Xs 2 comes with the new 66W1 HUAWEI SuperCharge, easily achieving 90% charge in just 30 minutes. It adopts an innovative parallel charging structure that increases the charging speed by 15%, allowing users to charge safely and quickly. HUAWEI Mate Xs 2 strikes the perfect balance between form and function. It delivers excellent standby battery life and supporting fast charging speeds while maintaining a slim form factor, packing a high capacity 4600mAh Battery into a compact body to achieve higher density and larger capacity.

HUAWEI Mate Xs 2 benefits from better connection efficiency and power management efficiency, all-scenario AI dispatch technology and customised power-saving optimisation to maximally meet the battery life needs of consumers.
Flagship HUAWEI ImageTM: Capturing Every Unforgettable Moment
Huawei always strives to invest in innovation and development. By leveraging its advanced technology, HUAWEI forms its exclusive HUAWEI ImageTM for the consumers. HUAWEI Mate Xs 2 is equipped with the True-Chroma Camera System that comprises a 50MP True-Chroma Camera, a 13MP Ultra-Wide-Angle Camera and an 8MP Telephoto Camera. The improved HUAWEI XD Optics also brings a brand-new information recovery technology to elevate image clarity further and preserve the image's details and colour accuracy.

Taking full advantage of the HUAWEI XD Fusion Pro True-Chroma Image Engine, while coupling with the 10-Channel Multi-Spectrum Sensor and colour calibration with more than 2000 colours in P3 full colour gamut to capture true-to-life colours.
Seamless Digital Living with AppGallery and HUAWEI Apps
HUAWEI Mate Xs 2 users can download their favourite apps from AppGallery, the official app market by HUAWEI that is pre-installed on the smartphone. AppGallery offers a comprehensive range of premium apps such as Booking.com, MAE, Malaysia Airlines, Union Pay and more for users to get the most out of their smartphone.

There are also more HUAWEI native apps to further enhance users' mobile experience. For instance, users can search for information, products and nearby deals through Petal Search. HUAWEI Mate Xs 2 users can even take full advantage of its "dual screen" capability to view the route navigation on a larger display using Petal Maps. While on-the-go entertainment continues to be prevalent, users can discover a vast catalogue of immersive content through HUAWEI Video, Music and Books.

HUAWEI Mate Xs 2 continues to redefine and reform industry standards. Inheriting its DNA of technological innovation, HUAWEI brings a perfect example of blending innovative technology with the ultimate experience to all Malaysians, making HUAWEI Mate Xs 2 the ideal flagship foldable smartphone.
Pricing and Availability
Available in Black and White colourways, HUAWEI Mate Xs 2 will be available for pre- order at RM 7,999, starting from 3 June 2022 to 23 June 2022 with exclusive free gifts including a HUAWEI Watch GT 2 Pro and HUAWEI Mobile Services total worth up to RM1,400. Consumers can learn more about the new flagship foldable smartphone on HUAWEI Official Website., HUAWEI Experience Stores and participating HUAWEI Partner Stores such as HUAWEI Flagship Store on Lazada, HUAWEI Official Store on Shopee and Sen Heng. Visit HUAWEI Malaysia Official Website or Facebook Page for more information.