KUALA LUMPUR, 8 June 2021 – The world's most popular mobile game, PUBG MOBILE, brings an iconic surprise for its players and fans by collaborating with McLaren, the leading British automotive manufacturer. The McLaren 570S supercar is now ready to accelerate in a thrilling and intense battlefield arena through the PUBG MOBILE 1.4 update.
A collaboration event called "McLaren Drift" has now started. The event offers players a chance to earn brand new cars, McLaren 570S introduced in the game along with a bunch of other rewards, including gun skins, backpacks, and more. The colors and interiors of the McLaren 570S can be adjusted according to players preferences. The supercar also comes in 6 different colors, which includes: Zenith Black, Lunar White, Raspberry, Glory White, Royal Black, and Pearlescent.
The McLaren Drift event will go on till 30th June, and players will need to spend UC in order to get McLaren (UTC +0). Players can now participate in a lucky draw for each speed level starting with 90 UC to join the event or try getting a McLaren 570S at a discounted price when using a voucher which can be earned by sharing the excitement of this event on players' social media. When progressing to a higher speed level, players can get more exciting and bigger prizes! Prizes include lucky vouchers, weapon skins, permanent outfits, and lucky medals that can be redeemed for the extremely cool McLaren 570S!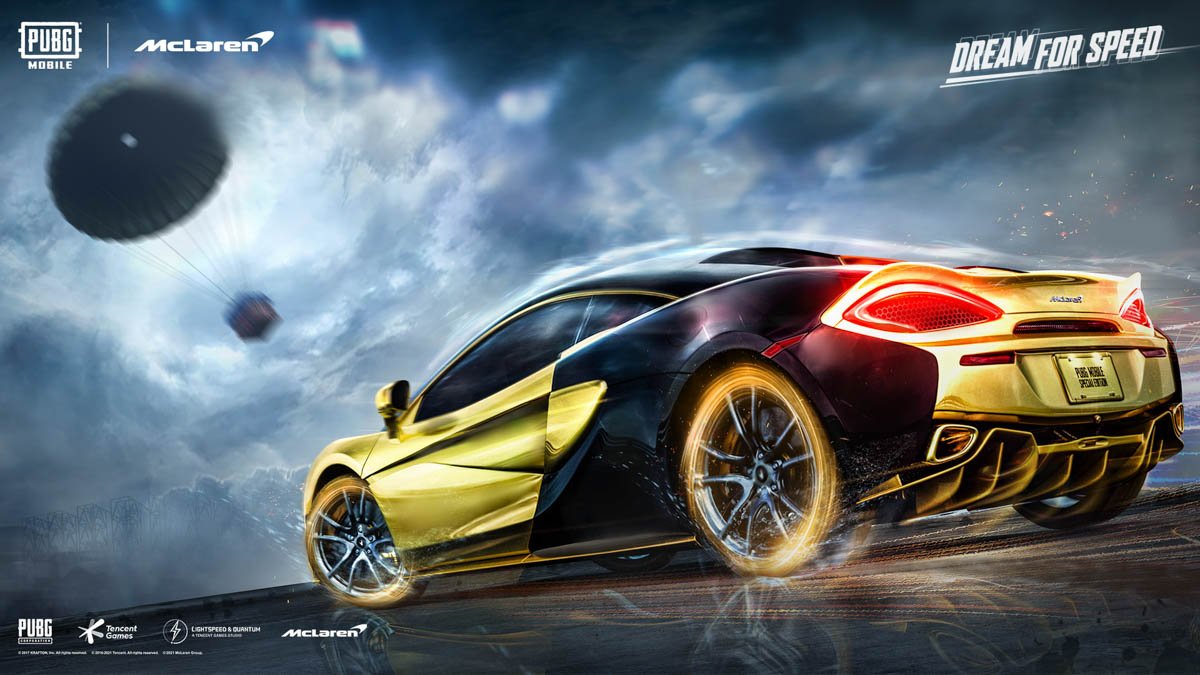 Players who have succeeded in getting a McLaren 570S, can celebrate by showing off their supercar to friends or other players in the Cheer Park arena via Airdrop. Players don't need to worry when driving their McLaren in battle as other players can't drive or even take their supercar. Also, for only the Pearlescent color option, players can feel the sensation of free fall from the plane using their supercar.
"The opportunity to bring a McLaren supercar to PUBG MOBILE is really an exciting moment. This collaboration through the version 1.4 is truly a perfect timing for us to introduce the McLaren 570S that is capable of accelerating up to 150 KM/hour. Apart from that, we are excited to include new gameplay and mechanisms, all of which are dedicated to providing the best gaming experience for all communities and players," said Jenny Zhuang, PUBG MOBILE Marketing Manager.
The PUBG MOBILE x McLaren content update is now available for free through the App Store and Google Play Store.