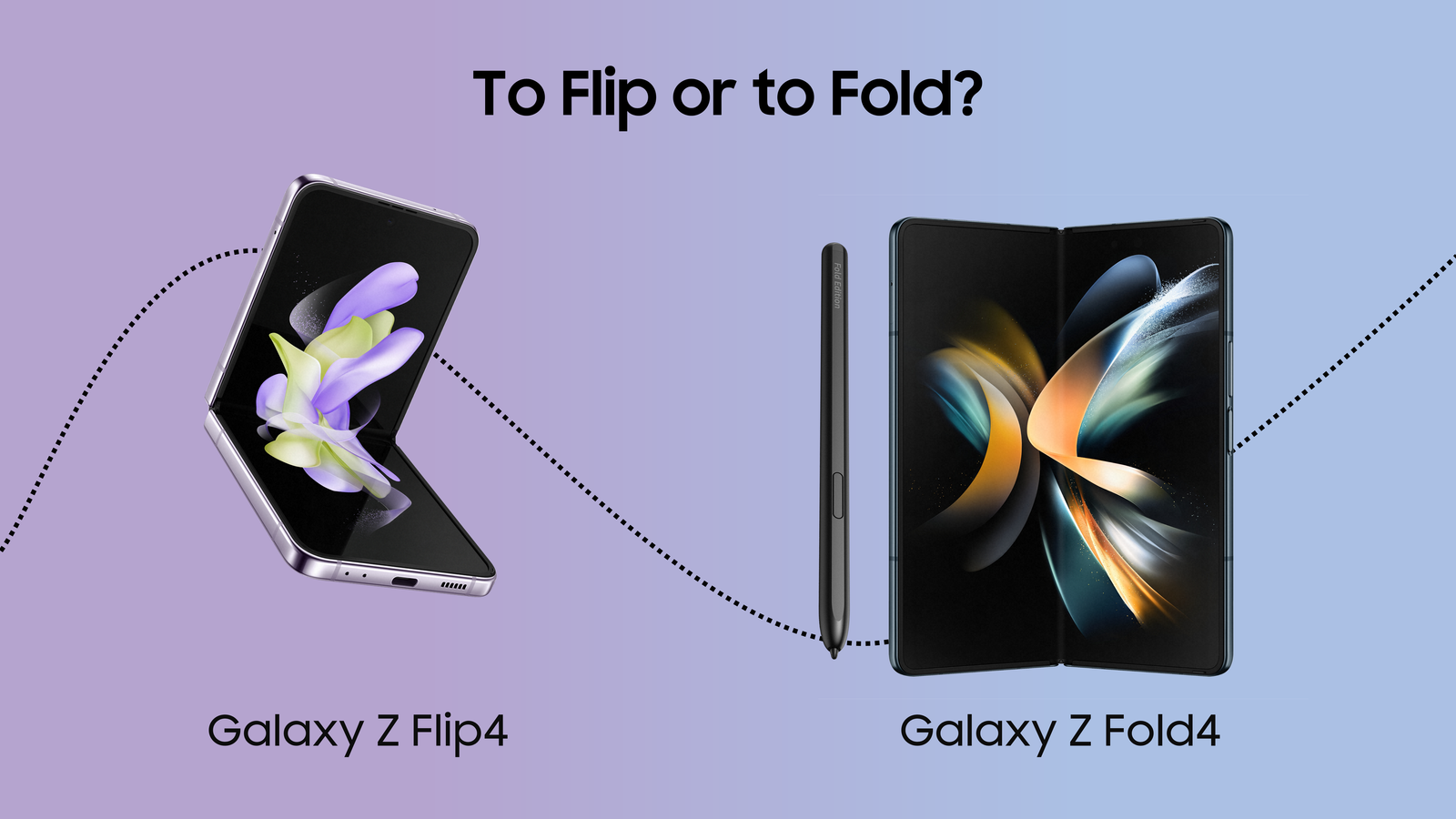 A quick guide to help you decide which new foldable suits you better
Looking for a smartphone with a unique form factor designed to help you maximize your life experiences? Look no further than Samsung's Galaxy Z Flip4 and Galaxy Z Fold4, the latest foldable smartphones that continue to break from convention to deliver performance, durability, and tailored experiences to enhance your everyday work and play.
The Galaxy Z Flip4's iconic compact form factor helps you level up your pastimes on-the-go, with its versatile FlexCam, social-worthy camera and enhanced Cover Screen features. Available in Bora Purple, Graphite, Pink Gold and Blue, the Galaxy Z Flip4 is your ultimate self-expression tool. If these hues aren't enough for you, we've got you. The Galaxy Z Flip4 Bespoke Edition is all about making it even more yours, so you can put your one-of-a-kind spin on a new phone with a custom colour combo[1].
Meanwhile, the Galaxy Z Fold4 is the perfect multi-tasking powerhouse if you're looking to bring your A game across a variety of activities. Packed with immersive and flexible displays, PC-like multitasking, and upgraded cameras, the Galaxy Z Fold4 which is available in Graygreen, Beige and Phantom Black, is a stylish choice to help you hone your craft with the ultimate performance.
Read on to learn about the exciting experiences that foldables can bring to your life and find out whether you should Flip or Fold today!
For more information about the latest promotions, visit:
https://www.samsung.com/my/offer/mobile/launch/galaxy-z-fold4-flip4/
For more information about the latest Galaxy devices, visit:
Galaxy Z Flip4: https://www.samsung.com/my/smartphones/galaxy-z-flip4/
Galaxy Z Fold4: https://www.samsung.com/my/smartphones/galaxy-z-fold4/
[1] Bespoke Edition only available on Samsung.com. Please allow 3 to 4 weeks (estimate) for delivery. Bespoke Edition color availability may vary depending on country, region, or carrier.