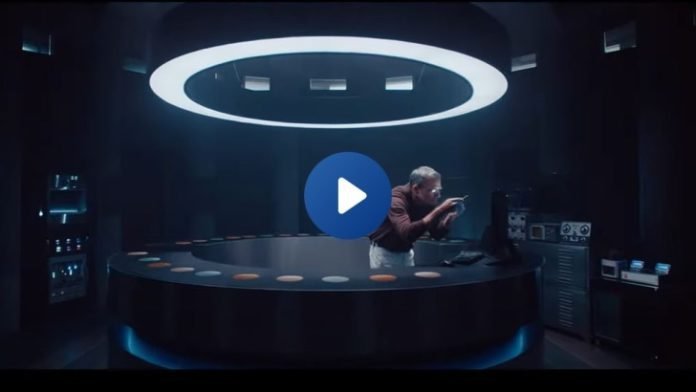 Samsung Electronics unveiled a video detailing the inspiring journey behind the development of its groundbreaking MICRO LED technology, highlighting the meticulous quality and dedication behind the technology.

Samsung's MICRO LED: The Pinnacle of Next-Generation Display Technology
For 18 consecutive years, Samsung has led the global TV market with its unwavering dedication to innovation. The latest feat, MICRO LED, stands as a testament to this legacy. Poised to define the next generation of display technology, MICRO LED is the culmination of Samsung's state-of-the-art manufacturing excellence and decades of experience in the industry.
As the name suggests, these displays utilize LEDs that are a mere 100㎛ in size, even slimmer than a strand of human hair. In particular, the size of the LEDs for MICRO LED is smaller than 50㎛, which is only 10% of typical LEDs for B2B products.
Unlike traditional displays, MICRO LED is self-emissive, producing its own light and color without the need for backlights or color filters. The result is a brighter, sharper display that captures the intricacies of the real world with unmatched precision. Furthermore, the inorganic RGB of the self-emissive display ensures freedom from burn-ins and provides exceptional brightness and picture quality for nearly 100,000 hours.
Of course, it wasn't an overnight success. Samsung researchers spent more than half a decade venturing into unexplored terrains to pioneer this unique technology. Many industry skeptics doubted its viability, pointing to the complexity and precision it demanded. However, with a relentless pursuit of perfection and an unwavering dedication to craftsmanship, the team overcame the technical challenge, ultimately creating what many consider the apex of display technology.
Exceptional Viewing, Meticulous Making: The MICRO LED Process
Much like how a gemologist uses precise measures to identify the finest diamonds, Samsung engineers employ advanced technologies and stringent criteria to select only the highest-quality MICRO LEDs.
"These MICRO LEDs meet exacting standards for luminance, dispersion and rank, ensuring unmatched performance never before seen on traditional screens," said KJ Lee at the MICRO LED Product Development Group. "The superior quality of LED materials, combined with their consistent sizes, allow us to arrange them in a densely packed manner and deliver a truly exceptional viewing experience."
"During the development process, we've sifted through over 10 billion LED units to develop a cutting-edge surface mount technology, allowing us to intricately position 24 million MICRO LEDs, each slimmer than a human hair, on the panel," explained Jeongin Han at the Manufacturing Process R&D Group. "In addition, Samsung's nanometer technology, borrowed from the company's semiconductor expertise, successfully narrows the edge of the modules to create a seamless screen of any size."
Each module, assembled with precision using ultra-fine process technology, undergoes extensive testing, ensuring that all 24 million pixels are flawless. This thorough process guarantees that customers will have a defect-free viewing experience for a decade.
Following the extensive testing phase, the MICRO LEDs proceed to the calibration phase. This is where the display's picture quality is adjusted to achieve lifelike colors and clarity. "Each MICRO LED display undergoes over 40,000 calibration rounds, systematically classified from pixel level to module, bloc, and the final product," said Tetsuya Shigeta, who is in charge of display module design at the Core Technology Group.
Experience the Future of Display in Your Living Room
As a result of the intricate process, MICRO LED offers an unparalleled visual experience never before seen on a consumer display. These self-emissive RGB LEDs provide pure light and color without any filters — immersing users fully, whether it be movies, sports or documentaries. This revolutionary technology ensures optimal efficiency and minimal light loss, producing images that blur the lines between screen and reality.
Recognizing the soaring demand for ultra-large and premium displays, Samsung is launching a range of MICRO LED displays this year. Spanning from 76 to 114 inches, these displays cater to customers seeking unmatched picture quality and cutting-edge technology.
For more information on Samsung's MICRO LED, please visit www.samsung.com.