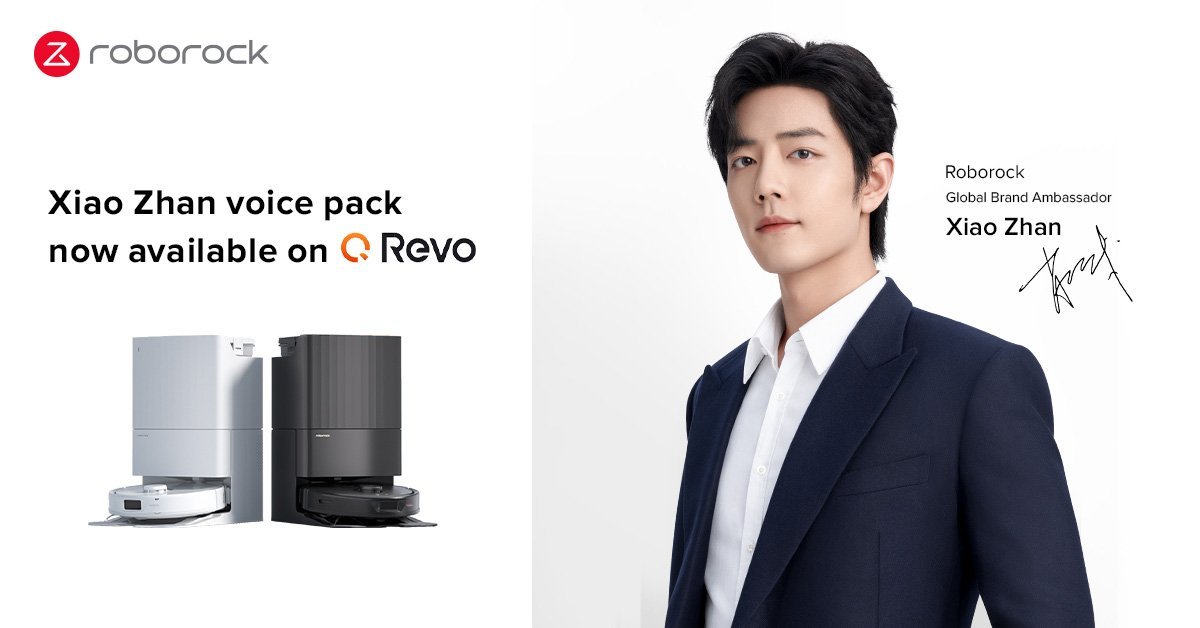 Kuala Lumpur, 25 July 2023 – Roborock, creator of ultra-intelligent home robotics engineered to simplify life, has announced the availability of Xiao Zhan's voice pack for selected models, including its recently-launched Q Revo. The brand previously appointed the artist as its Global Brand Ambassador.
The Xiao Zhan voice pack is now available to download and install on the Roborock mobile application.
Launched just this month, the Q Revo features Roborock's first ever dual-spinning mops. The mops effectively clean floors at 200 RPM speed and the automatic mop lifting feature allows it to mop floors and vacuum in one go, without trailing stains or messes.
After cleaning, the Q Revo returns to a newly designed multifunctional dock, which performs self-emptying, self-refilling, mop washing with drying, and fast charging, so users don't have to worry about cleaning up afterward.
The Roborock Q Revo is available on the brand's official store at Shopee and Lazada at RM3,799. However, it will go for a promotional price of RM 3,499 on 25 July 2023. With every purchase of a Q Revo on that day, customers will also have the option to add on just RM 499 to take home a Roborock H7 worth RM3,399.
The Xiao Zhan voice pack is also available to be used with the Roborock S8 Series, S7 Series and Dyad Pro.